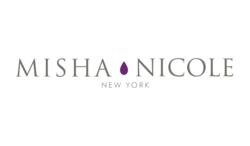 New York, NY (PRWEB) February 29, 2012
MISHA NICOLE (http://www.mishanicole.com), a new women's clothing store in New York City carrying innovative, fashion forward international designers, is pleased to announce that with the help of CD SEO it has launched a brand new e-commerce site. The new site allows consumers to enjoy shopping MISHA NICOLE while sitting in the comfort of their own homes.
MISHA NICOLE launched its concept store last year in NoHo and is located at 303 Bowery (between Houston and 1st street). The 2,200 square foot space is a gallery, an event space and a retail outlet with merchandise by international designers.
CD SEO (http://www.cdseo.net), which provides comprehensive web development services, SEO, and social media marketing, has been engaged with MISHA NICOLE since the fall of 2010. CD SEO has driven the full design and development of MISHA NICOLE's e-commerce platform integrating proprietary technology with third party applications.
The new platform includes well known designers such as Temperley, Mara Hoffman, DL1961, as well as unique and or emerging International designers such as Manish Arora, Payal Singhal, Ritu Kumar, as well as vintage and one of a kind pieces hand selected from around the world. The intuitive layout will allow consumers to quickly navigate:

What's New
Designers
Apparel
Jewelry
Accessories
Art
Additionally, the site will display the latest events that occur in conjunction with MISHA NICOLE. Users will be able to RSVP to events and invite friends in order to receive special discounts.
About MISHA NICOLE.
MISHA NICOLE's mission is to fuse art, fashion and culture. MISHA NICOLE is a new retail concept store within a gallery and event space at 303 Bowery, New York, NY 10003 (between Houston and 1st Street on the historic, hip and iconic Bowery within the heart of this vibrant NoHo neighborhood.
The store features both established and emerging international designers alongside unique accessories and hand-selected jewelry.
The company's art exhibition series, INFUSION, features an array of exciting exhibits and events of various artistic disciplines. INFUSION will showcase a variety of artistic mediums including still art, photography, music, dance and film.
MISHA NICOLE is also passionate about partnering with charitable organizations and supporting the community, in order to raise awareness of social causes.
For more information, please visit: http://www.mishanicole.com
Contact: (646) 705-0050
About CD SEO
CD SEO is a full service web design, development, search engine optimization, and social media management firm. Through a collaborative environment, CD SEO's proprietary approach allows clients to achieve results in a timely and efficient manner. CD SEO provides front & back-end support to ensure that clients only need to go to one provider.
For more information, please visit: http://www.cdseo.net
###