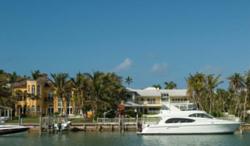 anyone who visits PalmPartners.com can speak directly to someone who will listen, give answers, and give a bit of guidance when it matters most
Delray Beach, FL (PRWEB) February 29, 2012
Palm Partners Recovery Center recently announced the launch of its new website PalmPartners.com which is the hub of information for the addiction treatment facility located in Delray Beach, Florida. For those seeking drug and alcohol treatment in Florida, PalmPartners.com can bring peace of mind to family members or loved ones who are trying to help someone out of a tough situation.
The website has detailed information on the addiction treatment center's programs including Rehab, Medical Detox, Trauma Resolution, Dual Diagnosis, Family Programs, and more. For those seeking information about getting a loved one into treatment via the Marchman Act, there is an entire section dedicated to the topic. There is also a plethora of information about the signs and symptoms of substance abuse in case there is a question about what you are dealing with and whether or not it may be an addiction problem. One of the most important features of the new PalmPartners.com site is the Live Chat feature that is available day and night. As soon as a visitor enters the website, they are greeted with a live person that can chat online and provide answers to questions right away.
Gerard Egan, with Palm Partners Recovery Center, says of the new website, "We are happy to launch this new site to the public as another means to deliver timely information to those who need it but also so that anyone who visits PalmPartners.com can speak directly to someone who will listen, give answers, and give a bit of guidance when it matters most."
For anyone who is not sure about which drug and alcohol addiction treatment center to choose and who may not have anyone to provide a recommendation, PalmPartners.com also has several true testimonials that speak about the facility's staff and programs in order to get a picture of whether or not it may be the right treatment center for a given situation. With all of these features, and even a virtual tour of the Palm Partners Recovery Center right online, all of the information one needs can be gathered in just a few minutes. This is very important when a family member or loved one needs to get into a treatment center in a timely manner – as many times it can be a matter of life and death.
For more information about the addiction treatment programs at Palm Partners Recovery Center, call (561) 278-5800 or visit http://www.PalmPartners.com.
###