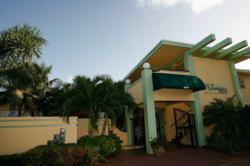 Our staff is extremely dedicated to seeing that the people who need addiction treatment get the help that they need
Deerfield Beach, FL (PRWEB) February 29, 2012
The Florida House Experience, a fully licensed and accredited drug and alcohol rehabilitation center in Deerfield Beach, Fl just announced that due to the hard work and dedication of the staff, another three year accreditation was earned for the facilities, including Sunlight Recovery. This is an important thing for the center to keep, as they continue to help those in need of addiction treatment.
Having an accreditation at The Florida House ensures a high quality treatment experience and level of care for all patients as certain standards must be met in order to qualify. Accreditation is done with on-site surveys and it is an on-going process that The Florida House Experience strives for continually to offer the best service possible for drug & alcohol detox as well as drug addiction treatment and alcohol addiction treatment & recovery. For a facility to earn such a degree of quality, it demonstrates a level of commitment to their staff and patients that not just any treatment center can attain with an application.
Peter Marinelli with The Florida House says of the accomplishment, "Our staff is extremely dedicated to seeing that the people who need addiction treatment get the help that they need. These are people who are true experts in their field of work and our facility offers top notch care that consistently exceeds the standards and criteria that are set for gaining accreditation. Our goal is never to do the bare minimum, but to actually provide the right programs to ensure the best kind of addiction treatment for the individual."
The Florida House Experience offers drug and alcohol addiction treatment programs, both traditional twelve-step and non-traditional, to meet the individual needs of many different clients. With such a wide variety of addiction treatment programs including medically supervised detox, outpatient drug rehab, residential inpatient drug and alcohol treatment, dual diagnosis treatment, and programs geared towards the working professional - among many others – there is a program that can be customized to help people in just about any situation.
The programs at The Florida House Experience combine different treatment methods such as individual and group therapy sessions, patient education, and personal counseling for a variety of situations – all in a structured, supervised environment. For more information about the addiction treatment programs at The Florida House Experience, call 866-421-6242 or visit http://www.FloridaHouseExperience.com.
###