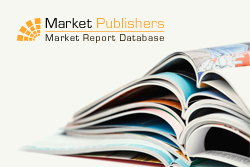 London, UK (PRWEB) February 29, 2012
The ability of baby foods to meet the nutrient requirements of a child is becoming a matter of prime concern to consumers from pole to pole. Also, modern parents with time constraints, both in developed and developing countries, are shifting towards commercially available baby food for the sake of convenience. Despite major challenges faced by the baby food industry like low birth rates and static market conditions in developed countries, the opportunities for the industry are very promising. Factors like urbanization, worldwide growth of children population, and growing female employment in many countries create major growth opportunities for the baby food industry. Asia, Europe and the United States hold a major share of the global baby food market, though emerging economies like China, India, Brazil, Russia, and Eastern Europe also represent a high growth rate.
New research report "Global Baby Food Market Report: 2011 Edition" worked out by Koncept Analytics has been recently published by Market Publishers Ltd.
Report Details:
Title: Global Baby Food Market Report: 2011 Edition
Published: February, 2012
Pages: 28
Price: US$ 700
http://marketpublishers.com/report/consumers_goods/food_beverage/global_baby_food_market_report_2011_edition.html
The research report draws up an elaborate picture of the global baby food market, featuring its major trends, growth drivers and challenges. It presents the competitive structure of the industry and profiles top market players along with a detailed discussion of their key business strategies. The future growth of the global baby food industry through 2015 is also provided.
Companies mentioned in the report include: Nestle, Abbott Lab, Mead Johnson.
Report Contents:
1. Global Baby Food Market
1.1 An Introduction
1.2 Market Size
1.3 Market Segmentation
2. Market Trends
2.1 Government Activities to Encourage Breast Feeding
2.2 Inclination towards Organic Baby Food
2.3 Minimum Impact of Economic Turmoil
2.4 Greater Expenditure per Child
2.5. Hypermarkets & Supermarkets as Distribution Channels
3. Growth Drivers
3.1 Rising Female Employment Rate
3.2 Higher Rate of Urbanization
3.3 Increasing Children Population
4. Market Challenges
4.1 Low Birth Rate
4.2 Static Condition in Developed Markets
5. Baby Food Market - Competitive Landscape
Competitive Overview
Market Share
6. Company Profiles
6.1 Nestle
Business Description
Key Financials
Business Strategies
Gaining Competitive Advantages
Focus on Growth Opportunity
Strengthening Operational Structure
6.2 Abbott Lab
Business Description
Key Financials
Business Strategies
Strengthening Global Position
Leadership across Product Portfolio
Advancing Pharmaceutical Pipeline
6.3 Mead Johnson
Business Description
Key Financials
Business Strategies
Demand-Generation Strategy
Financial Focus & Operational Discipline
Prospects in the United States
7. Market Outlook
7.1 Market Forecast
7.2 Forecast Methodology
7.2.1 Dependent and Independent Variables
7.2.2 Correlation Analysis
7.2.3 Regression Analysis
List of Charts
List of Tables
More new market research reports by the publisher can be found at Koncept Analytics page.
###