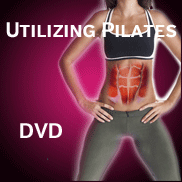 North American Seminars has created information intensive synergy of live training and e-learning technology to deliver a comprehensive program for Pilates rehab program development
Franklin, TN (PRWEB) February 29, 2012
Pilates has been clinically proven to improve rehab outcomes. North American Seminars introduces a combination of physical therapy continuing education courses designed to assist the physical therapy practice create a Pilates Rehab Program. North American Seminars has created information intensive synergy of live continuing education course training and e-learning technology to deliver a comprehensive program to assist the physical therapy practice.
Utilizing Pilates Principles to Enhance Rehabilitation Outcomes is a live physical therapy continuing education course designed to teach development and integration of a Pilates Rehab Rehabilitation program. This two-day course is designed to help medical professionals gain basic knowledge of Pilates theory and principles and be able to integrate it into their rehabilitation programs. The core stabilizing muscles will be reviewed, as well as how core stabilization is important to functional activities and activities of daily living. The lab portion will be devoted to learning, properly executing, and cueing Pilates mat exercises. Small apparatus, including foam rolls, Swiss balls, and rings, will be used during lab exercises for modifications and advancements. Application of the Pilates principles and exercises will be discussed for orthopedic, neurologic, and geriatric patient populations. Further discussion of case studies and current research will demonstrate how a Pilates-based treatment program can help improve core stabilization, balance, coordination, postural awareness, strength, flexibility, and mobility. Upon completion of this course, the clinician will be able to immediately integrate their knowledge in the clinical setting to provide a Pilates-based treatment program to the orthopedic, neurologic, and/or geriatric patient for improved functional outcomes.
Utilizing Pilates to Enhance Rehab Outcomes is a feature length film and online physical therapy continuing education course that will reinforce and develop master level understanding of the Pilates exercises. The DVD version of the film can be used in the clinic to demonstrate proper exercise form. In addition, this Pilates Rehab education film can be used by the physical therapists for continuing education or CME credit. Details of this product can be found at http://www.healthclick.com/courses/utilizing-pilates-dvd.php
The 2012 dates for the live physical therapy continuing education course are as follows:
March 10, 12 March 11, 12 Mercy Hospital and Medical Center Chicago, IL
March 31, 12 - April 01, 12 Aurora Medical Center-Kenosha Kenosha, WI
April 21, 12 - April 22, 12 Greater Baltimore Medical Center Towson, MD
May 05, 12 - May 06, 12 St. Anthony's Medical Center St. Louis, MO
May 19, 12 - May 20, 12 UHS-Summerlin Hospital Las Vegas, NV
June 09, 12 - June 10, 12 Legacy Emanuel Medical Center Portland, OR
June 23, 12 - June 24, 12 San Ramon Regional Medical Center San Ramon, CA
September 15, 12 - September 16, 12 Providence Health and Home Services Renton, WA
September 22, 12 - September 23, 12 Whittier Rehabilitation Hospital Westborough, MA
October 13, 12 - October 14, 12 Eden Medical Center San Leandro, CA
November 03, 12 - November 04, 12 Vital Rehabilitation Chicago, IL
November 17, 12 - November 18, 12 The Rehabilitation Center at Parham Doctors Hospital Richmond, VA
North American Seminars provides over 250 live physical therapy continuing education course per year. In addition, North American Seminars, healthclick.com provides online continuing education courses for physical therapists and occupational therapists.
###