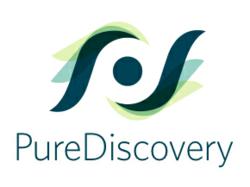 PureDiscovery's BrainSpace has set the standard for transparent semantic discovery.
Dallas, Texas (PRWEB) February 29, 2012
PureDiscovery Corp. (http://www.purediscovery.com), a leading provider of semantic technology solutions, today announced that it is combining the power of its semantic discovery technology with LexisNexis® LAW PreDiscovery™, the premier solution for electronic discovery processing and imaging.
The integration between the two products will help litigation discovery professionals find the most relevant documents faster than ever before by integrating PureDiscovery's LegalSuite product with LAW PreDiscovery. PureDiscovery's semantic technology utilizes the company's innovations in machine learning to produce highly relevant semantic matches.
"The semantic search technology now available to LAW PreDiscovery users essentially allows the system to 'learn' as litigation documents are uploaded and searched, applying the intelligence gathered to run smarter searches and help produce precise search results," said Matt Gillis, vice president and managing director of Litigation Tools & Professional Services at LexisNexis.
PureDiscovery's semantic technology brings four capabilities to the LAW PreDiscovery product:

Transparency: Each query is enhanced by the machine intelligence and shown in a visual, web interface to the user for his/her complete understanding and engagement. Customers see not only their final data set, but also the various queries that produced the data, making the search process more transparent to anyone who wants to evaluate what was done.
Control: Semantic search allows users to take control of the search process with the ability to add, delete, increase or decrease the importance of all query words (concepts) in a unique visual query interface called a "query cloud."
Broader searches: In addition to searching across the LAW PreDiscovery litigation database, the PureDiscovery semantic search platform can launch semantic searches across virtually any index, whether it resides on an Intranet, Extranet, ECM (Enterprise Content Management) system or even within email archives.
Scalability: Unlike other semantic technologies that are limited to sample smaller sets of documents, the PureDiscovery LegalSuite platform can learn from hundreds of millions of documents and be quickly scaled for a wide range of cases.
LAW PreDiscovery is an innovative software application that allows litigation teams to achieve greater control over the massive amounts of discovery related to a case by combining paper imaging and electronic discovery into one unified process. LAW PreDiscovery also helps ensure cost control by first culling non-responsive and duplicate files, and then enabling further refinement of the document set by searching text and metadata to locate relevant files. The software not only reduces the amount of files that need to be processed, it also allows users to begin the review process sooner with fewer files, providing considerable cost savings.
The LAW PreDiscovery integration adds to an already successful integration of PureDiscovery semantic technology with the LexisNexis® TotalPatent® product, which has made a real impact in the intellectual property market.
"The relationship with LexisNexis allows both new and existing users, for the first time, to have a visual, web interface into all of their data stored in LAW PreDiscovery. The transparent semantic view provided by PureDiscovery LegalSuite creates an environment for early case analytics that is easily mastered by attorneys and e-discovery practitioners alike," said Dave Copps, CEO of PureDiscovery.
About PureDiscovery
PureDiscovery Corporation, creator of the BrainSpace semantic platform and the PureDiscovery LegalSuite offering, is reinventing the art of discovery. PureDiscovery BrainSpace is the only semantic technology capable of transforming hundreds of millions of unstructured documents into a working semantic intelligence dynamically connecting people and knowledge. For more information, visit http://www.purediscovery.com.
About LexisNexis Legal & Professional
LexisNexis® Legal & Professional (http://www.lexisnexis.com) is a leading global provider of content and technology solutions that enable professionals in legal, corporate, tax, government, academic and non-profit organizations to make informed decisions and achieve better business outcomes. As a digital pioneer, the company was the first to bring legal and business information online with its Lexis® and Nexis® services. Today, LexisNexis Legal & Professional harnesses leading-edge technology and world-class content, to help professionals work in faster, easier and more effective ways. Through close collaboration with its customers, the company ensures organizations can leverage its solutions to reduce risk, improve productivity, increase profitability and grow their business. Part of Reed Elsevier, LexisNexis Legal & Professional serves customers in more than 100 countries with 10,000 employees worldwide.