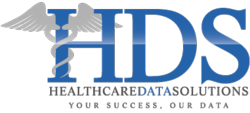 HDS has been an amazing partner and I can't say enough about the assistance they provide...
Foothill Ranch, CA (PRWEB) February 29, 2012
Healthcare Data Solutions (HDS), a leading provider of accurate and trusted healthcare databases and healthcare industry business intelligence services, announced today that HDS is partnering with REALscore.com to provide robust and up-to-date nationwide dental practice data for REALscore's innovative online location evaluation and practice growth services.
REALscore™, which stands for Real Estate Analysis and Location Score, quickly provides a standardized objective score that rates the suitability and growth potential of a proposed dental practice location anywhere in the USA.
REALscore™ has developed a patent-pending algorithm that uses current practitioner location data from Healthcare Data Solutions as part of the calculations in the formula. Factors such as competing and referring practice proximity, consumer and business demographics, patient location information, drive time analysis and various property aspects come together to deliver a single, easy-to-understand location score. In addition to clear explanations about why a score is good or bad, the data is also integrated into maps of the area.
A practice location is the most important financial decision to ensure practice success. With the ability to quickly compare multiple practice locations, dentists and their advisors can now feel confident with their practice location decisions. REALscore™ brings together all of the current practice location, demographic and other data in one interactive, online package, providing answers via 35 different mapping and other reports in a matter of minutes, saving weeks of research, thousands of dollars and eliminating guesswork.
David James, CEO and co-founder of REALscore™, understands that having accurate dental practice locations is critical. "The dentist data from HDS is a key element in providing the REALscore™ service," says James. "HDS provides accurate, quality data on dentists nationwide, including geocoding of practice locations, to help us assist dentists who are either starting or purchasing a practice, adding an office, relocating, or selling a practice. HDS has been an amazing partner and I can't say enough about the assistance they provide."
About Healthcare Data Solutions
Healthcare Data Solutions is the leading healthcare information services company focused on building and distributing Physician, Pharmacy, Dentist, Nurse, Veterinarian and Hospital databases. HDS provides healthcare data, physician validation programs, data processing, Web services and new customer acquisition programs for leading healthcare firms. With over 2 million healthcare provider profiles and 1 million healthcare provider emails, HDS is the fastest growing healthcare data services company in the United States. For more information, visit http://www.HealthcareDataSolutions.com.
About REALscore™
REALscore, LLC provides dentists and their advisors with online scoring and detailed data that instantly evaluates best locations for dental practices as well as REALtools™ to maximize patient base growth. Headquartered in New Albany, Ohio, REALscore LLC is the only online scoring site for dentists and their advisors to go for assurance that a location has the best chance for success. For more information, visit http://www.realscore.com.
###