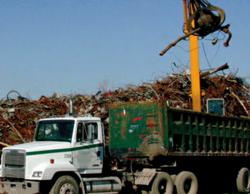 St. Louis, MO (PRWEB) February 29, 2012
One of the leading scrapyard chains in the Midwest recently faced a string of thefts that left the company feeling helpless with nowhere to turn. For months on end, several of the St. Louis-area yards were unaware that scrappers, who they were purchasing scrap metal from during the day, were the same scrappers returning at night to steal from the site. The vicious cycle continued daily until the yard called Michigan's prevailing commercial alarm company, Watchdog Security.
"We had been having so many problems with these thieves. I realized I finally needed to get some sort of scrapyard security system in here," recalls the yard owner, who wishes to remain anonymous. "As soon as Watchdog came in, we found out that the people who were stealing from us were the same ones who we were buying from every single day."
Having a reputation as being an easy target to scheming scrappers in the area, the scrapyard owner brought in the Watchdog Security system in order to secure the yard against theft. As a leading provider of security systems in Michigan, Watchdog's keen eye led to five arrests, and prevented more than 30 incidents from occurring at the property within the first month alone.
Benefiting from Watchdog's state-of-the-art Virtual Guard Monitoring System, the yard has seen an immense drop in theft. Virtual Guard Monitoring employs high definition analytic cameras used in tandem with an on-site, two-way P.A. system, making it easy to record and confront thieves while they're in the act. Watchdog's Virtual Guard Monitoring System is so effective, customers often see a payback in as little as one year.
"Hiring Watchdog was the smartest thing I could have ever done. I'm disappointed I waited so long," the scrapyard owner said. "I'm saving myself 10 to 20 thousand dollars a month and that really adds up."
###