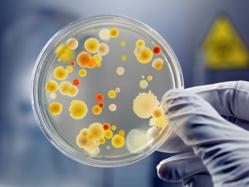 (PRWEB UK) 29 February 2012
A recent news report from KVAL in America, which tested 14 common points of contact for germs is helping Door Handles LTD shed the perception that door handles are highly infectious. Toilet seats and door handles are commonly perceived to be some of the filthiest surfaces you can come into contact with due to the high volume of people coming into contact with the same area and obvious spread of germs.
The tests carried out by Oregon State University were for:

phones
keys
money
toilet seats
door handles
keyboards
wallets
shoes
reusable grocery bags
pens
water bottles
computer mouses
microwave ovens
Some of the results were quite surprising. The top 2 were the shoes and reusable grocery bag with the keyboard coming in third. The grocery bag alone tested positive for 250 bacterial colonies. All 3 tested positive for a common cause of foodborne illness.
The cleanest items tested were the phones, remotes and maybe most surprisingly the toilet seat. But with a toilet seat many cleaning detergents are used on these surfaces on a daily basis, especially in office environments where desks, door handles and carpets are cleaned quite frequently to avoid such things like the spread of bacteria.
For office workers the keyboard should be the biggest concern. It is sometimes merely wiped down but a lot of the germs can be found in between the keys, which requires them to be removed from time to time to get rid of any dirt that may have fallen in the crevices or the use of pressurised air to blow it out.
###