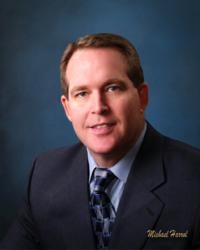 Doubt and indecision does not help a golfer's mental toughness.
Orlando, FL (PRWEB) February 29, 2012
Tiger Woods was once the poster child for mental toughness in golf. For most of his career, Woods thrived under pressure due to his superior mental toughness, especially when playing in major championships. When leading a tournament, he was considered the ultimate closer. Early in his career, he won 30 of 32 Tour events when he was tied for the lead or leading after three rounds. Today, in his post-sex scandal era, Tiger Woods is a much different player under pressure.
Dr. Patrick Cohn of Peak Performance Sports says that mental toughness is a key ingredient to success in golf for top level golfers, such as Woods, or any amateur golfer. Dr. Cohn is the author of a new CD program, "The Golfer's Mental Edge" designed to help golfers improve their mental toughness.
Orlando golf psychology expert says that a number of factors have contributed to Wood's apparent lack of mental toughness.
"He was Number one in the world for several years and is clawing his way back to the top. Everyone expects him to be great all the time and win," said Cohn, who has worked as a mental game coach for many top players on the PGA Tour since 1991 and is the author of The Golfer's Mental Edge CD program. "He's also had many changes in his life and golf game, including changes in instructors, caddies, and injuries that sidelined him. All of the changes have added up to a hint of doubt, just at the wrong time, when he needs to be the most focused."
Many experts in the golf community and the media have speculated about why Woods has lost his mental game mojo. Some think that he's too distracted by the problems in his life to play his best golf. Others speculate that he's made too many changes to his golf swing and putting stroke. Some golfers contend that it's the absence of his father on his team. His father passed away when?
Cohn thinks the many changes in his life and golf game have affected his mental toughness in the last two years. "When you have so much turmoil in your life and make too many changes at one time to your golf game, this can lead to doubt, which can easily undermine mental toughness," Cohn said. "Failing to play well under pressure, not being the closer he once was, missing five-foot putts what were once routine—all these things can cause him to question his game, and those question marks turn into doubt and indecision. Doubt and indecision does not help a golfer's mental toughness."
Dr. Cohn believes Tiger will return to top form and regain his mental toughness when he gets back to basics and stops searching for a better game. "Sometimes, with very good intentions, golfers attempt to revamp or improve their game. But often this can cause golfers to over do the changes and actually get worse with their performance," says Cohn. "The changes are too big or the golfers try to make too many changes at once. When he can get back to the basics and focus on what's worked for him in the past, he'll regain his consistency and mental toughness."
Patrick J. Cohn, Ph.D., author of a new program for golfers The Golfer's Mental Edge CD program, is a sports psychology expert and founder of Peaksports.com, a leading mental training website for athletes, coaches, and parents.
Dr. Cohn earned his Ph.D. in Education specializing in sports psychology from the University of Virginia in 1991, and founded Peak Performance Sports, LLC in 1994. Dr. Cohn is an author, professional speaker and one of the nation's leading mental game coaches. Dr. Cohn is also the host and producer of The Golf Psychology Podcast, which includes with over 175 episodes available on iTunes.
For more information or media requests, contact Jaki Hitzelberger at 407-909-1700.
# # #