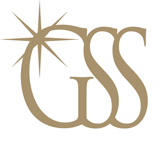 We are excited to attract motivated and hard working financial planners, brokers and advisors who are looking to expand their books of business.
--Branch Manager, Patrick Malone
Red Bank, NJ (PRWEB) February 29, 2012
Garden State Securities, a full service brokerage and financial planning firm, continues to expand with a new location in Hackensack, NJ. The Hackensack Branch recently relocated to a new 10,000 square foot office in one of the most prestigious Class A corporate complexes in the area. It is an established landmark strategically located on Rt 4 in the heart of Bergen County with access to Midtown Manhattan as well as all major highways, airports and shopping centers. Continental Plaza is an attractive, convenient, economic and technology rich alternative to NYC.
Branch Manager Patrick Malone states, "We are pleased to be able to serve the community of Bergen county with our financial products, as well as excited to attract motivated and hard working financial planners, brokers and advisors who are looking to expand their books of business. We can provide Wall Street support without the expense or commute."
Garden State Securities, Inc. (GSS) is a full service independent brokerage and financial planning firm. Founded in 1980, GSS has earned a nationwide reputation for excellence in providing a high quality of investment management and advice to small businesses, corporate executives, and individual investors. With a team of experienced professionals, GSS has consistently provided its clients with sound investment solutions to meet their needs.
###