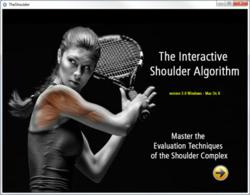 The Healthclick Learning Management System delivers collaborative learning tools within the online continuing education application.
Franklin, TN (PRWEB) February 29, 2012
The Healthclick® Learning Management System now offers collaborative learning for medical professionals seeking to manage training among clinical team members. This feature allows a group manager to add team members to a group and assign online physical therapy course licenses. Once a group manager adds the individual, a invitation e-mail is sent to the requested members. The requested members join the group in order to receive the training programs set forth by the group manager.
The Healthclick® Learning Management System currently offers instant testing and online certificates that meet that state requirements for re-licensure. Multiple State course completion certificates can be created by the user through the application interface. Real time video delivers an engaging viewing experience and the learner can re-enforce the learning of complex medical topics. The digital content creation team at Healthclick brings 3D animation and HD video on demand twenty-four hours a day to online learners.
The online continuing education system designed by Healthclick also seamlessly integrates with North American Seminars® live continuing education event registration. Course participants can easily add e-learning courses to their registration to supplement or prepare for their live training event.
Healthclick® and North American Seminars® deliver a seamless education process for the physical therapist and occupational therapist.
Healthclick® currently publically offers several online training events. These online physical therapy continuing education courses include:
The Lymphedema Toolbox
Understanding Lymphedema
The Interactive Shoulder Algorithm CD and CEU Test
Utilizing Pilates DVD
An Introduction to Wound Care for the Rehab Professional
Understanding the Fundamentals of Diabetes for the Rehab Professional
For more information on online continuing education for physical therapists visit http://www.healthclick.com/physical-therapy-online.cfm.
# # #