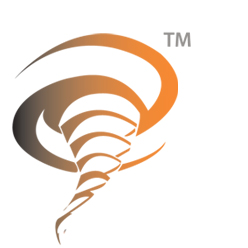 We now offer 12-month financing with no credit check.
Thomasville, Georgia (PRWEB) February 29, 2012
Storm Shelter manufacturer Survive-a-Storm Shelters in Thomasville, Georgia announced today that it has implemented a 12-month financing program for its Survive-a-Storm line of underground tornado shelters and above ground steel safe rooms. Lucas Stewart, president of Survive-a-Storm Shelters remarked, "We just don't think that denying credit for storm shelters to homeowners just because they don't have perfect credit is the right thing to do. So we have implemented a program, effective immediately, that allows anyone with an open and active checking account in good standing to purchase a storm shelter for just 20% down and to pay off the balance over 12 months. Not running a credit check is our way of saying that we don't care if someone--like most Americans--has taken a few hits during this economy. We just want them to be safe and to be able to provide a safe environment for their families."
Survive-a-Storm Shelters has sold hundreds of storm shelters and safe rooms since last year's very active tornado season. According to company spokesman Matt Williams, "We have consulted with weather experts who have expressed that they have concerns that this could be a very active storm season. Last year was the most active in the past half century, and warmer than usual winter coupled with weather instability could lead to a really active storm season this year. Purchasing a FEMA 320 compliant storm shelter is the best way to protect your loved ones."
Located in Southwest Georgia, Survive-a-Storm Shelters services the entire Continental United States. The company manufactures solid steel underground tornado shelters and panelized above ground safe rooms. Survive-a-Storm Shelters are professional engineer certified to meet FEMA 320 and ICC 500 standards, and the company's storm shelters have been tested at the Wind Research Institute at Texas Tech University.
###