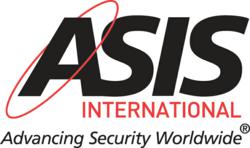 Alexandria, Va. (PRWEB) February 29, 2012
In the wake of the recent active-shooter tragedy in Ohio, ASIS International(ASIS), the largest organization for security management professionals worldwide, is delivering a 60-minute webinar entitled "Reducing Risk of Violence in Schools" on Friday, March 2, 2012 at 12:00 p.m. Directed to security personnel and public and private school administrators, resource officers, and staff, this program will be delivered by nationally acclaimed school security expert Paul Timm, PSP.
The webinar focuses on key terms used in the news media and an overview of the holistic approach to violence prevention in schools. The goals are to provide clarification of the issues that lead up to violent acts, and to outline the first steps in creating an intervention program.
"Assessment, planning, and preparation are crucial to ensure the safety and security of our school children, staff, and visitors," states ASIS President Eduard J. Emde, CPP. "This program puts sensationalism aside, and offers security and education professionals expert insights into what to look for, where to go for resources, how to best utilize the assets at hand, and the role of social networking."
Timm is president of RETA Security, Inc. In addition to conducting vulnerability assessments, he serves on the Illinois Terrorism Task Force (ITTF) School Security Committee. Timm is certified in Vulnerability Assessment Methodology (VAM) through Sandia National Laboratories and the ALPHA vulnerability assessment methodology. He has been trained by the National Organization for Victims Assistance (NOVA) and is an experienced School Crisis Assistance Team (SCAT) volunteer.
Online registration is required. Registration fees are $49 for ASIS members /$79 for nonmembers. Go to http://www.asisonline.org for details and registration.
ASIS International is the leading organization for security professionals, with more than 37,000 members worldwide. Founded in 1955, ASIS is dedicated to increasing the effectiveness and productivity of security professionals by developing educational programs and materials that address broad security interests, such as the ASIS Annual Seminar and Exhibits, as well as specific security topics. ASIS also advocates the role and value of the security management profession to business, the media, government entities and the public. By providing members and the security community with access to a full range of programs and services, and by publishing the industry's No. 1 magazine—Security Management—ASIS leads the way for advanced and improved security performance.
###