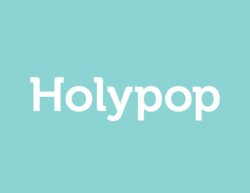 The Blaze stands for truth, and is looking our for people of faith. That's why Holypop users will enjoy their content.
Orlando, FL (PRWEB) February 29, 2012
Holypop.com always focuses on content that matters, because their entire website is focused around the Holy Bible. But there has been a craving from news-savvy Christians to stay connected to relevant faith-based happenings... That's why Holypop is proudly connecting their users with Faith news from TheBlaze.com.
The Blaze's faith coverage includes both domestic and international themes. From the battle over religious freedom here in America to Islamist influence in the Middle East, The Blaze features unique and diverse coverage of all that's happening in the faith world.
While the team at Holypop.com try not to take sides in terms of politics, they are proudly aligned with what Faith Editor Billy Hallowell is doing, by drawing attention the the most anti-religious time in the history of America.
Mr. Hallowell Commented:
"With issues of faith and religion coming to the forefront, we believe it's an important time to highlight the narratives that continue to unfold. Whether it's a story about the Catholic Church's battle with the Obama administration over the contraceptive mandate or atheists' efforts to remove a Ten Commandments display, The Blaze is there to provide information and details on the stories that matter most."
Holypop's Founder & CEO, Chris Carberg, on The Blaze:
"The news your see from The Blaze has been researched exhaustively, providing an angle that the modern mainstream media refuses to cover," said Chris Carberg, Founder & CEO, Holypop LLC. "We are interested in the stories that affect people of faith, and I've come to value the good reporting and honest narrative that The Blaze publishes on a regular basis."
Holypop users will be able to find faith news from The Blaze on the Holypop homepage, as well as additional locations throughout the site. Holypop's founders and executives maintain that The Blaze is going places that other media refuses to go, touching on subjects that deserve to be discussed and dissected. Holypop will be rolling out the new tools that will feature The Blaze in the early part of March 2012.
"I know that in a country that far more anti-religious as it ever was meant to be, we look for beacons of light that keep our republic honest. It's not about politics, it's about Truth," said Carberg.
Company Information
Holypop.com LLC was founded in 2008 in Central Florida, offering a Christian web-based educational community with quality biblical content, absolutely free. Holypop is also is in the process of developing mobile apps, paid web applications, and solutions for churches.
Holypop is Faith in a New Generation.
# # #