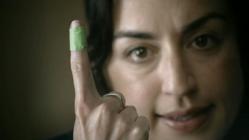 Going viral with video isn't a mystery...it is a method.
New York, NY (PRWEB) February 29, 2012
When the number of YouTube views hit 5,000 the client was happy. When it hit 25,000 the client was thrilled. Now that the campaign for Trolman, Glaser & Lichtman has topped 250,000 views it stands as one of the top-performing web videos for a personal injury law firm of all time. And client and agency alike are elated. But not surprised.
From the onset, before the storyboards had even been developed, the goal had been to produce video content that would be just as effective online as it would be on TV. And the agency mapped out a strategy for producing the winning combination of sales message and entertainment that would both create a buzz and get their clients phones ringing.
"These days, consumers have multiple screens," explains Joel Tractenberg, Partner at The Levinson Tractenberg Group. "TV is far from dead as a medium, but it doesn't have anything close to a monopoly on eyeballs anymore. We needed a way to break through the clutter no matter what screen our videos were being viewed on."
The key ingredient in this case was the use of humor. The agency developed videos that were hilarious, spoofing the typical crass appeals for money that are echoed in most personal injury law firm commercials.
This bold strategy enabled them to separate their client from the herd of me-too personal injury law firm advertising. And the use of humor was not just innovative, but also refreshingly human – a trait not frequently associated with law firms.
The campaign got attention in the press, with feature articles in the NY Times, Adweek and the American Bar Association (ABA) Journal giving positive reviews to the campaign. The glowing press helped seed the online viewing, which increased exponentially as viewers liked the videos, and reposted them on their own blogs and facebook pages.
"YouTube posts the equivalent of ten years worth of videos every single day," expounds Joel Levinson, agency Partner. "To get even a few thousand views is to beat the odds. To get a quarter of a million is a grand slam."
The agency has had success with other client videos as well, including efforts for Jergens Natural Glow, featuring the 30 Rock star Jane Krakowski, and for Diageo Worldwide's Nuvo Liqueuer, featuring the actress Eva Longoria.
"Certainly having a celebrity attached to the project helps boost video views," admits Joel Tractenberg. "But the most important ingredient is entertainment. Whether it is humor or knowledge, we look to impart something special in every video we produce…those are the videos that get passed around among friends and help build our clients' brands."
###