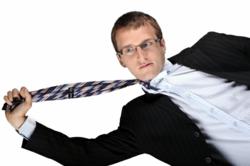 We are moving as fast as we can to keep up with increasing demand for our ties...not necessarily a bad problem to have.
San Diego, CA (PRWEB) February 29, 2012
Men's ties of woven microfiber polyester are always $5, extra long ties are always $8, and woven silk ties are always $10. Tiecoon.com's new line of neckties will be arriving the beginning of March, and that customers can expect the same high quality and construction as all previous Jon vanDyk ties. Coupons will be emailed to current customers and posted on Facebook at http://www.facebook.com/TieYouUp.
The marketing gurus at Tiecoon have also redoubled efforts to reach new customers as well as existing ones. These marketing plans include taking over organic search results, and continuing contact and specials to keep current customers coming back. Word of mouth of the quality and value of our product has also led to shocking growth of traffic and repeat business.
Tiecoon.com left its old headquarters in San Diego 2 months ago for its new home in Las Vegas, Nevada. This exodus was in response to a harsh and tightening business climate in California, and seeking a bastion that would bolster growth of the burgeoning neckwear and menswear company. The move has been an overwhelming success, and helping the growth of the company to continue at a fantastic rate.
"We are moving as fast as we can to keep up with increasing demand for our ties," says Jesse Pederson, president of TCDC Corporation. "Not necessarily a bad problem to have."
###