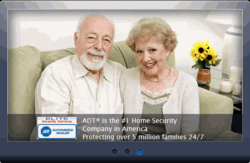 Another Home Security Systems Video Guide Added to the YouTube Channel of Elite Security Services
(PRWEB) February 29, 2012
The well known home security systems company Elite Security Services has just announced the addition of one more video to their popular YouTube video channel. The company launched their video channel a few months ago and adds informative videos to the channel regularly. The new video has been added to the channel to explain and demonstrate the functional features of the popular burglar alarm device. Elite Security Services is a popular American security company that has been providing excellent service to the homeowners in Canada and America since the last few months. Industry experts now consider them to be the fastest growing home protection company in this part of the world.
Burglar alarms are one of the most common components of home security systems. However, different alarm systems vary in terms of their functionality. The objective of this device is to act as a deterrent to the burglars. In the recently added video, the owner of the company, Mr. Paul Shakuri demonstrates how a good alarm device can provide protection to households. The alarm systems installed by Elite Security Services alerts the homeowners by sounding a loud alarm whenever any of the sensors in the security systems gets tripped. The high pitched alarm even informs the surrounding households about a security incident.
Mr. Shakuri is a well known personality in the home security industry. Talking about the YouTube channel, he stated, "The channel was created to spread awareness among homeowners. Many new videos are going to be added very soon". Elite Security Services presently has three excellent home security systems for their customers. The company has made a name in the industry by providing highly efficient packages for extremely economical price range. Security packages from them are available from an affordable monthly rental of $35.99 per month. Reliable official sources have revealed that the company is now completely focused on expanding to the lesser known towns and suburbs in Canada and the United States.
About the Company: Elite Security Services is a rapidly growing company in the home security industry. They offer highly efficient and economical home security solutions in America and Canada.
Contact
Paul Shakuri
Phone: 800-599-8452.
Website: http://www.YourAlarmNow.com
###