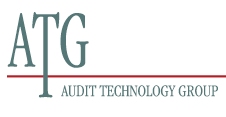 The near real-time audit can increase recoveries by as much as 30 percent...
Chicago IL (PRWEB) February 29, 2012
Six months after announcing its advanced RecoverNow™ solution, Audit Technology Group LLC (ATG) reports significant success and implementations in the grocery sector. The updated technology identifies errors closer to the transaction as compared to a traditional post-audit process. The ease-of-use and limited human interaction makes it a cost-effective solution that can be implemented as frequently as monthly.
"RecoverNow is a game changer for retailers," says ATG President Vince Creadon. "This near real-time solution improves the recovery audit experience for all stakeholders. Retailers increase cash flow as recovery is accelerated, vendor relations improve as old audit claims are eliminated and merchant support is enhanced as recoveries goes back to margin. As we like to say, 'everyone wins when you get it right sooner'."
"RecoverNow opens the door to neglected audit areas," reports Rick Taylor, ATG's VP, Audit Services. "The Beer & Wine category is a good example. As a regulated category, full payment is required to Beer & Wine distributors at the time of receipt, or shortly after, and deductions are not permitted. In order to recover identified amounts owed by distributors, errors must be identified close to the transaction. By auditing near real-time, distributor payment errors are quickly discovered and offset via distributor credit memos on subsequent invoice payments."
RecoverNow™ is currently being implemented in five U.S. grocery chains, with more implementations schedule throughout the balance of 2011.
About RecoverNow™
For more than 40 years, retailers have used recovery audit tools to reclaim duplicate or erroneous payments to vendors, as well as missed discounts, allowances and rebates. Generally, the errors are discovered an average of 18 months after the transaction and burdens vendors with the expense of researching transactions from closed fiscal periods.
Because this technology solution requires limited human resources, it is a cost-effective solution that both digs deeper and does so more frequently. RecoverNow™ replaces the annual audit process with monthly reviews.
The near real-time audit can increase recoveries by as much as 30 percent because errors are detected and presented as adjustments to individual invoices close to the transaction. Rather than old, larger aggregated claims, vendors are presented with timely individual invoice adjustments eliminating age-related rejection by vendors. The RecoverNow™ product can be implemented in a retailer organization in a few as eight weeks. It is available as both an outsourced and in-house solution.
About Audit Technology Group LLC
Since 2004, the Audit Technology Group has been a national provider of recovery audit services to retailers and grocers. ATG's objective is to transform recovery auditing from a legacy post-annual process to a near real-time solution that improves the overall experience for all stakeholders. ATG is headquartered in Chicago IL. For more information, visit http://www.atgaudits.com.
###