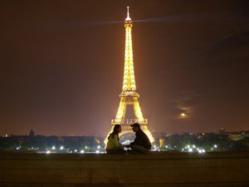 Our honeymoon in Italy was everything we hoped for and more...
Tucson, Arizona (PRWEB) February 29, 2012
Gateway Destinations has expanded their services to now include Honeymoons! Planning a wedding can be hectic enough. Don't let the honeymoon add to that stress. Gateway Destinations makes it easy for couples to design their dream honeymoon vacation. Each package is completely customizable to suit the desires and budget of each couple. Couples can even register their honeymoon as a gift idea for their guests.
Have you been dreaming of a romantic getaway in the City of Lights? Perhaps an adventurous trek through the magical mountains of Peru? Or maybe a secluded hideaway in the Caribbean? Gateway Destinations can now bring those dreams alive! Whether it is taking your destination idea and fine-tuning it to reward you with the best results, or introducing new and creative ideas for this important journey, Gateway Destinations can make planning your honeymoon fun and stress-free.
"Our honeymoon in Italy was everything we hoped for and more," reflected Rick and Danielle from Indiana. "We enjoyed every minute of our custom honeymoon itinerary - beginning with our scenic seaplane flight leading to a romantic and delicious waterfront gourmet lunch on Lake Como, to our luxurious stay at Le Sireneuse on the Almalfi Coast, and everything in between."
Jan Acorn, owner/operator of Gateway Destinations, is dedicated to helping clients experience extraordinary travel, and honeymoons are no exception. Clients are equipped with comprehensive and easy-to-follow travel documents to allow for smooth, hassle-free travel.
For further information about Honeymoons, or other custom tours, contact Jan Acorn with Gateway Destinations, 520-529-1242. You may also visit their website at http://www.gateway-destinations.com
About Gateway Destinations
Gateway Destinations, LLC, provides travel planning services for individuals, couples and small groups to Alaska, Hawaii, and foreign destinations, specializing in travel to Europe. In addition, Gateway Destinations creates custom small group tours (escorted or unescorted) and specializes in guided tours for women.
# # #