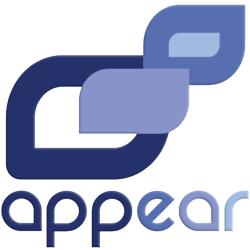 After seeing the long-term vision of what Appear is accomplishing with best practices and developing a disruptive tool with Get Publicized, it is clear this is the future of PR
San Francisco, CA (PRWEB) February 29, 2012
Appear, a worldwide provider of public relations services to the North American, European, and Asia Pacific markets, today announced Seth Sklar to head Appear's business development initiatives in New York City. With the addition of a dedicated market research service team, the New York expansion incorporates a default deep dive perspective to the value proposition clients get when working with Appear.
"After seeing the long-term vision of what Appear is accomplishing with best practices and developing a disruptive tool with Get Publicized, it is clear this is the future of PR" said Seth Sklar. "I am excited to be part of a team that gets it."
Seth has a passion for providing clients with the best customer experience which means adding value by assessing where companies should spend their limited resources. Combining over 10 years of experience, working for notable companies such as PR Newswire and most recently Thomson Reuters, Seth has found his greatest enjoyment in helping people and organizations accelerate their success.
Seth will oversee Appear's New York City team adding to the current San Francisco, London, and Tokyo locations. We are kind of a big deal.
Find out what public relations program can get your company the most visibility at http://www.appearin.com.
Appear is a San Francisco based media and digital relations agency specializing in B2B and new to market technologies. Our public relations services empower businesses with the storytelling skills that resonate with media, captivate today's modern social mediums and build meaningful relationships with customers and communities. Appear envisions public relations methodologies to be assessable to everyone despite budget with their beta product Get Publicized. Visit appearin.com and getpublicized.com for more information.
###