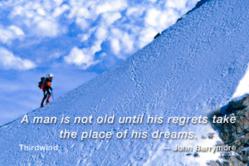 Sometimes your IQ is not nearly as important as your I can.
(PRWEB) February 29, 2012
According to Robert Michael Fried, best selling author of the new book, "Igniting Your True Purpose and Passion," Lin's story is one of sheer perseverance.
Unless you just got back from a trip to Mars, you no doubt have heard about the meteoric rise of Jeremy Lin, the NBA's newest shooting star. By now, Lin's underdog story of sheer perseverance has been well documented. Lin is the first Asian American to play in the NBA, but his path to "overnight" success was strewn with potholes and boulders along the way. Even though Lin starred and won a state high school championship in Palo Alto, California he was overlooked by neighborhood Stanford University for a basketball scholarship. He ended up at Harvard (Ivy League schools don't offer athletic scholarships) where he played well but was largely unnoticed.
Lin's dreams of playing in the NBA were seemingly dashed when he failed to get drafted. After a series of NBA team workouts, he finally made the Golden State Warriors, only to linger on the bench. His "home-town" team eventually waived Lin, and the Houston Rockets quickly picked him up only to waive him 12 days later. Both times he was waived simply to clear salary cap space for the teams.
Finally, the struggling New York Knicks (who badly needed a point guard to replace several injured players) signed Lin to a contract that was not guaranteed. After Lin had played only 55 minutes through the Knicks' first 23 games, he was inserted late into a loss to the Boston Celtics. The next night on the biggest stage in sports, Madison Square Garden, "Linsanity," as it is now called, was born. In his first eight games as the Knicks point-guard, Lin scored more points than any other player at his position in the NBA. More importantly, the lowly Knicks went on a seven-game winning streak.
Lin's number "17" jersey has rapidly become the best seller in NBA stores around the world. All of Lin's games are now televised in both China and Taiwan.
Fried points out that the foundation for success is often rooted in failure. Fried states, "Sometimes your IQ is not nearly as important as your I can."
In his book, Fried notes that many people had persevered mightily to ultimately reach their goals. Michael Jordan, considered by many as the greatest basketball player of all time, didn't make his high school's varsity basketball team the first time out. Apple fired Steve Jobs from the company he created. He later came back and under his inspired leadership, Apple became the most highly valued company in the world. A newspaper editor fired Walt Disney because he "lacked creativity." Kurt Warner, NFL quarterback and Most Valuable Player, worked as a grocery-store bagger shortly before joining the St. Louis Rams and winning the Super Bowl. TV soap-opera actress Susan Lucci finally won her coveted Emmy in1999 after having lost eighteen times in her bid to garner the award. After being turned down by almost every Hollywood studio, Peter Jackson persevered and finally found a backer in New Line Cinema for his Academy Award winning Lord of the Rings: Return of the King, went on to win a record setting eleven Academy Awards.
"We should not be afraid to fail," states Fried, "You know why? We are in darn good company."
Robert Michael Fried is co-founder of Thirdwind; a company dedicated to helping people achieve true success by making meaning as well as money. He is the best selling author of Igniting Your True Purpose and Passion. As a marketing executive, he guided the strategic direction for companies like Motorola, Hansen's Natural, bebe eyewear, Marantz stereo, the Planet line of environmentally friendly products, and several emerging Silicon Valley firms.
Contact:
Wandia Chiuri
Director, Social Media Marketing
wandia(at)thirdwind(dot)com
###