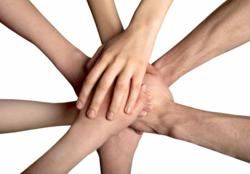 Golden, CO (PRWEB) February 29, 2012
To support the local community and raise brand awareness, Mountain Threads has decided to contribute its services to two auctions hosted by elementary schools within the Denver Public School system. The donation of ski and snowboard clothing rentals will make for a warm and dry mountain experience for four lucky auction winners, while all proceeds directly benefit the two schools.
The first auction, hosted by Swigert International School, was held at the Space Gallery in the Santa Fe Arts District this past weekend. Inspired by the popular television series Mad Men, the party and auction was 60's cocktail themed. The second auction is Saturday, March 3rd at the Summit Conference and Event Center in Aurora, CO. Hosted by Westerly Creek Elementary, the auction is titled 'Pardi Gras.' From retail, to sports, to family activities, the auction has an array of item categories from which to choose.
Mountain Threads has donated two, two-day 'Package Deals' at each of the schools, a total value of approximately $320. A 'Package Deal' of ski clothes rental consists of a jacket, pants, goggles and gloves, which covers all the essentials for on-slope conditions. Not only does this gift benefit the two elementary schools, it also promotes skiing and snowboarding to those who don't typically participate in winter sports due to the high price to purchase snow clothing.
About Mountain Threads
Mountain Threads is a ski clothing rental company based in Golden, CO. Carrying high-performance gear from reputable brands, Mountain Threads helps assure a warm and dry experience on the slopes. With convenient delivery and pick-up options, customers can arrange to have orders waiting for them at their resort accommodations. Learn more at http://www.mountainthreads.com.
###