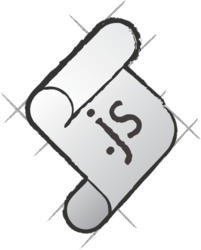 Thanks to iBooks' support for JavaScript the process of developing clients able to connect to our middleware was relatively simple.
Hanover Park, IL (PRWEB) February 29, 2012
One overlooked but powerful feature of Apple's new iBooks 2 and iBooks Author is the interactive JavaScript powered widgets. Through the combination of HTML5, Cascading Style Sheets and JavaScript, interactive widgets are easily embedded in books published for the new iBooks 2 platform. Not only are these widgets capable of programmatic interactivity with local elements, but they can also collect and deliver user feedback to remote internet servers and retrieve updated data from other web services.
A series of articles outlining development of JavaScript based interactive widgets for iBooks is freely available from RemObjects Software. These widgets cover using Dashcode to develop widgets, as Apple suggests, and developing widgets without Dashcode. The latter is especially helpful when adapting existing JavaScript and HTML content for inclusion in an iBooks 2 publication. The articles also go on to cover connecting to remote web services and databases to retrieve and share data.
"When I heard iBooks 2 supported JavaScript interactive widgets I was immediately curious if it would work with our recently released JavaScript client libraries," comments Jim McKeeth, Developer Evangelist for RemObjects Software. "Thanks to iBooks' support for JavaScript the process of developing clients able to connect to our middleware was relatively simple."
RemObjects Software recently released JavaScript client libraries for connecting to web services created with their RemObjects SDK remoting framework and their Data Abstract multi-tier database application framework. The series of articles were designed to document the JavaScript widget development process in general, with the first two articles just focusing on the fundamentals of JavaScript widget development. The second two articles cover the specifics of creating widgets that connect to both RemObjects SDK web services and Data Abstract middle-tier servers.
The result is that users are able to create much richer iBooks publications. Example uses include providing updated stock information in a book on the stock market; updated crime information in books on law enforcement; collecting and displaying feedback in through a user survey; company financials in a corporate prospectus; or any time a book would benefit from updated and interactive data. Books with interactive and updating content truly take advantage of the potential of the iPad platform and represent the future of publishing.
About RemObjects Software
RemObjects Software is a leading creator of components and tools for software developers, with a strong focus on creating solutions that help build the core infrastructure of projects. Their top product is Data Abstract, a cross-platform multi-tier database application development framework for .NET, Xcode and Delphi. RemObjects Software's philosophy is to supply the best possible solution for each supported platform – Microsoft .NET, Apple Xcode, Embarcadero Delphi and soon Java – rather than providing a one-size-fits-all solution that uses a lowest common denominator approach. This ensures that developers on any platform can work with tools that are native to their development environment, fit in well with their existing architecture and integrate exquisitely with the platform in question. For more information, visit http://www.remobjects.com.
Contact
Jim McKeeth
RemObjects Software
(202) 643-3538
info (at) remobjects.com
blog.remobjects.com
@remobjects
###