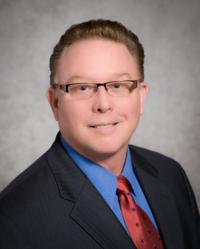 Independent Producers of America is excited to announce new business rate decreases on all of its major medical and fixed indemnity health insurance product lines
Tampa, FL (PRWEB) April 06, 2012
The "Good News Crew" of Independent Producers of America, LLC is proud to announce to its sales force professionals new product offerings, new business rate reductions, and record setting profitable results.
Effective immediately, IPA has made available the following enhancements to product offerings for the marketplaces it serves. These additions for the second quarter, and beyond, are in addition to products currently in the development process.

Nationwide critical illness coverage for individuals and families
Optional insured prescription drug plan
Accident and illness pet insurance
National Performance Leader, Mark Hunt, shared his view, "When our small business, self-employed sales professionals, represent the needs of the small business, self employed entrepreneurs in the marketplace, it's easy to determine what consumers wants, needs and desires are."
In addition to new product offerings, Independent Producers of America is excited to announce new business rate decreases on all of its major medical and fixed indemnity health insurance product lines. This is above and beyond rate reductions made in 2011. Many reductions were just put in place with the balance to be completed by June 1. Compensation remains unaffected.
"We have always subscribed to the fact that we believe sales is a process, not an event. With that in mind, we complete everything we do, as well as provide, related to our products with a 'quality' first approach. That is exactly why our commitment to qualitative excellence has yielded us the ability to provide profitable results our sales professionals can take pride in, and their consumers take comfort in," commented IPA President and Chief Operating Officer, David Keeler.
Based upon these standards, IPA has aggressively positioned itself since the spring of 2010 for growth in all areas of business. In response to its growth pattern, IPA is currently interviewing for Area and Regional Sales Leaders nationwide. Selected leaders will receive exclusive territories, unmatched compensation and support programs, in addition to a dollar-for-dollar, publicly traded wealth accumulation stock program, and much much more. To learn more about IPA and its family of sales professionals, please visit us at http://www.ipafamily.com
About Independent Producers of America, LLC (IPA)
Independent Producers of America is a national marketing organization that distributes major medical insurance plans and other health insurance plans and consumer benefit membership programs across the nation. IPA's trained professional sales associates, referred to as the "IPA Family," provides information and a product portfolio that can meet the needs of most small business owners and self-employed individuals and families. Headquartered in Tampa, Fl., IPA is accredited and has an excellent reputation with the Better Business Bureau (bbb.org) and is a member company of The IHC Group.
We encourage you to visit us on the following social media sites:
Facebook: Simply search Independent Producers of America, LLC (IPA), IPA Family, and IPA Wisdom.
YouTube: TheIPAFamily and IPAWisdom
Twitter: Subscribe to us @IPA_Family and @IPAWisdom
Share – Independent Producers of America, LLC and IPA Family: