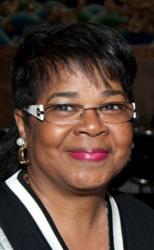 Stockton, CA (PRWEB) March 30, 2012
Mary Nicholson, Founder of Healings in Motion, received the "Distinguished Consumer of the Year Award" presented by the California Speech-Language-Hearing Association at their annual conference in San Jose, CA.
A prelude to the awards program was a video presentation including interviews from ten people speaking about the contributions Nicholson has made that to increase stroke awareness and stroke prevention.
About Mary Nicholson
Mary Nicholson is the founder of Healings in Motion and a professional health coach. Mary is a 26 year broadcast veteran. She managed radio stations in Los Angeles and co-owned a radio station in Sacramento, CA before having a brain aneurysm.
Nicholson recently became a Professional Health Coach to expand the services offered by Healings in Motion. In this new capacity, Nicholson works with clients who are working to change an unhealthy lifestyle.
About Healings in Motion
Healings in Motion is a patient-driven non-profit organization that facilitates educational programs and events to prevent strokes and support recovery from stroke, Traumatic Brain Injury and Neurological Impairments.