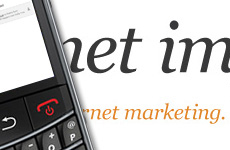 (PRWEB) March 21, 2012
As Google, Bing and Yahoo's search engine algorithms give growing priority to dynamic content and website user experience, St. Louis web marketing company The Net Impact is responding with a new suite of search engine marketing (SEM) services. The web marketing team now offers ten service groupings which include Pay Per Click (PPC), search engine optimization (SEO), advanced reporting and analytics, social media, training, copywriting, email, mobile and video marketing services.
A lot of web marketing companies offer these services, but not in the same way.
"The Net Impact is a division of Unified Development, one of the top custom software development, Java programming and .NET programming companies in the nation," said Liz Maritz, corporate marketing manager for Unidev and The Net Impact. "This means we have access to top talent when it comes to web designers, software programmers and web developers. That resource gives any customer of The Net Impact a unique opportunity to benefit from our vast array of resources. If someone wants a custom social media fan page application, an integrated mobile application and a search engine optimized landing page, we don't need to outsource or engage another company at an inflated cost. It's all right here. We all work closely together and we get things done."
Customers seem to like the idea that one company can offer integrated, sophisticated web marketing and custom web development services all in one place.
"We take a holistic approach to our web marketing strategies," said Natalie Vasilyev, director of web marketing for The Net Impact. "We have proven experience in strategic web marketing development that enhances and supports other marketing efforts and grows our client's goals. Our competitors might offer similar services, however we are at a unique position to offer the strategy and the execution. Not only we build the digital marketing plan we can also offer digital assets to support our efforts."
To learn more view and archive of The Net Impact's web marketing and web development case studies.
About The Net Impact®
The Net Impact, a web marketing, web development and design firm, is a division of Unidev®. Since 1997, The Net Impact has been a web development leader empowering clients with highly creative search engine friendly websites. Professional services encompass search engine and Internet marketing solutions, Internet strategy development, training and seminars and web design. For more information on The Net Impact, please visit http://www.thenetimpact.com, or call (636) 458-7772.
About Unidev®
Unified Development, Inc. (Unidev) is a diversified IT company focused on the application of technology to business. Founded in 1990, Unidev has a long history of successfully meeting the customers' needs with proven, reliable and cost-effective solutions. With offices in both St. Louis and Las Vegas, Unidev provides productivity applications, custom software development and technology consulting services to both business and government. For more information on Unidev, please visit http://www.unidev.com, or call (636) 458-7772.