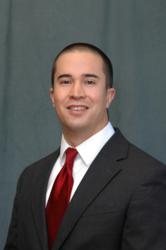 "Many local businesses are struggling and if we can help them out a little bit, maybe give them an infusion, why not?"
Cleveland, Ohio (PRWEB) March 08, 2012
With $20 in hand, dozens of people are descending upon area independent retailers in a show of support to their community. Andrew Samtoy, a class action attorney at the Northeast Ohio law firm of Dworken & Bernstein developed this brilliant concept by taking the term "flash mob" and deciding it's time for a turn of the phrase. The term "flash mob" started out meaning a group of people who gather in a public place to dance or sing. The mob morphed into something more disruptive and destructive via the social media.
Andrew Samtoy, a member of Cleveland Bridge Builders, an organization which trains the region's future leaders wanted to help make an impact in the local economy. He along with fellow Bridge Builder, Marty Mordarski, coined the phrase "cash mob".
Cash mobs gather on specific days at 6:00 at a predetermined location and target a store in the area. It must be locally owned, have products for both men and women and have parking. The store must be civic minded. Armed with at least $20 each, the "mob" will make purchases at the assigned location in a show of support for their neighborhood businesses.
"Many local businesses are struggling and if we can help them out a little bit, maybe give them an infusion, why not?" says Samtoy. Afterwards, the mob will gather at a local restaurant or bar to continue the economic stimulus. "The idea will not solve the economic crisis in Cleveland in one night or one month. But why not socialize with like minded Clevelander's, support local businesses as well as a local eating establishment afterwards?
Since Andrew started "mobbing" local retailers, several offspring of his idea have rooted themselves all over the United States, Canada and even Europe. Calls come in on a regular basis for interviews from major news sources all over the world.
You can find out more about Cash Mobs on Facebook or Twitter or log onto the groups blog cashmobs.wordpress.com. There you can learn about the "mob rules" or "how to start your own cash mob". Since its' inception in September 2011, there are now 140 cash mobs throughout various cities in the United States as well as South Korea, Argentina, the UK, Sweden, Australia and more being formed.
Andrew was Dean of Delta Theta Phi law fraternity, earning a regional award for Most Outstanding Student of the fraternity. He's now an outstanding attorney at Dworken & Bernstein Co. L.P.A.
In business for over 50 years, the Lake County law firm of Dworken & Bernstein Co.,L.P.A. is the largest law firm in Lake, Geauga and Ashtabula Counties, Ohio with offices in Painesville as well as downtown Cleveland. Dworken & Bernstein offers a full range of legal services for businesses, individuals, and families in litigation and transactions with 26 attorneys and a staff of 65.
The firm's creation of Ohio Lawyers Give Back has resulted in distributing over $23.5 million dollars in unclaimed class action funds to local charities through Dworken & Bernstein. "Our firm is a staunch believer in doing what we can to give back and support our community" comments Barbara Marlowe, Director of Marketing & Public Relations for the firm. "Andrew's idea about Cash Mobs really helps our local independent businesses stay vital, and his energy is characteristic of the people at our firm."
"We each do a little, we all do a lot".