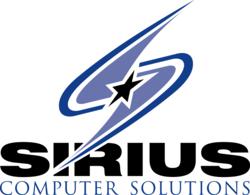 "The skills and experience required by today's IT landscape are only acquired by companies that have invested time, money and resources in understanding and architecting solutions around IBM technologies," said Greg Nightingale, Sirius Director of Storage
San Antonio, TX (PRWEB) March 08, 2012
Sirius Computer Solutions, Inc., a leading national IT solutions provider, is strengthening its relationship with IBM and its storage business to better serve the thousands of data center clients who have come to rely on Sirius for expertise and support.
Clients such as West Asset Management (WAM) and Antelope Valley Hospital (AVH) have been using IBM® System Storage® products across their entire data center. Now, new capabilities enabled by IBM's Storage Specialty and Storage Specialty Elite programs are providing Sirius with tools and competencies to facilitate client storage optimization strategies that are more cost-effective and yield even higher returns on investment.
Last month, Sirius acquired the IBM System Storage Specialty - Elite (one level up from IBM System Storage Specialty which Sirius achieved in 2011) as well as the inaugural IBM Laureate for Overall Technical Excellence, validating the company's sales and technical capabilities for designing and delivering storage solutions using the latest IBM technologies. Sirius technical certifications, client references, and ongoing investments in IBM Storage skills development among its technical and sales staff translate into client value in several ways, including proof-of-concept services, demonstration and loaner programs, migration abilities, and customized storage briefings. The Storage Specialty Elite program requires even more investment in education and technical certifications, along with a commitment to ongoing skills development.
"For most of our clients, the persistent challenges related to storage growth dominate their IT infrastructure optimization efforts," said Joe Mertens, Sirius president and CEO. "The design and implementation of storage solutions that are cost-efficient, meet high security requirements, optimize existing investments, ensure scalability and achieve absolute reliability can be overwhelming for even the most experienced IT professionals. Sirius has the skills to successfully design, configure, implement and support IBM Storage solutions that help clients manage the explosive growth of their data."
Across many industries, Sirius clients such as West Asset Management (WAM) and Antelope Valley Hospital (AVH) are realizing the benefits of IBM System Storage hardware, software and maintenance because of the increased skills and access to IBM resources that Sirius has been able to provide. At WAM, a proof of concept performed by Sirius preceded the implementation an IBM XIV Storage System Gen3 solution that delivered a 300-percent improvement in performance and potential cost savings of 30 percent over traditional SAN infrastructures. "Sirius has always helped us invest wisely in new technologies," says Jeff Ealy, Director of IT at WAM. "Once again, they came up with a great solution by suggesting we test out the IBM XIV Storage System."
Sirius provided a loaner IBM System Storage DS5100 disk system to AVH, allowing the client to migrate data from older storage devices to a new IBM System Storage DS8700 array seamlessly and with no downtime. The users were totally unaware that the data migration had ever taken place. In addition, the simplified management and administration provided by IBM SAN Volume Controller (SVC) has allowed AVH to increase capacity from 30TB to more than 240TB without having to add staff. At the same time, the physical footprint of the storage environment has been reduced by more than 50 percent, and maintenance costs reduced dramatically.
"The skills and experience required by today's IT landscape are only acquired by companies that invest time, money and resources in understanding and architecting solutions around IBM technologies," said Greg Nightingale, director of Storage Solutions at Sirius. "The Storage Specialty Elite designation will give us improved access to IBM System Storage resources, specialized training, and demonstration equipment that we will share with our clients as they tackle the challenges that storage growth has created."
Sirius also holds the IBM System x Specialty, IBM Cloud Solution Specialty, Service-Oriented Architecture (SOA) Specialty, Information on Demand (IOD) Specialty, the Cross-Brand Specialty in Security, and Industry Solution Specialties in Retail, Insurance and Healthcare.
About Sirius: Sirius is a national IT solution provider dedicated to helping clients implement advanced infrastructure solutions that provide a competitive advantage and a positive return on investment. For more information about Sirius, visit http://www.siriuscom.com.
IBM, the IBM logo, ibm.com, Smarter Planet and the planet icon are trademarks of International Business Machines Corporation, registered in many jurisdictions worldwide. Other product and service names might be trademarks of IBM or other companies. For a current list of IBM trademarks, please see http://www.ibm.com/legal/copytrade.shtml.
All other company, product or service names may be trademarks or registered trademarks of others.