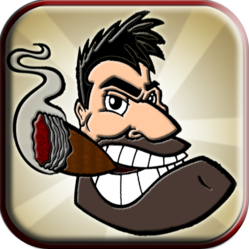 We wanted to give mobile games a running shooter game that is addicting and also has outstanding 3D graphics that we feel no one has ever done before
Montreal, Quebec (PRWEB) March 12, 2012
Martians started invading Earth! Survive countless Martian Soldiers in this endless shooting adventure. Run as far as possible and use multiple weapons, accessories and special pickups item to shoot martians and complete your objectives. Upload your best run on online leaderboard. More information can be found on SixDead Entertainment website.
"We wanted to give mobile games a running shooter game that is addicting and also has outstanding 3D graphics that we feel no one has ever done before"
Independent game developer SixDead Entertainment has released "Mars Smash" for free through Android Market and will be released on March 19th on iTunes App Store.
Game Features :
-Real 3D stunning graphics, character and weapons
-Gameplay optimized for touch screen devices
-Countless hours of gameplay with 3 different adventure world
-Upgrade your gun to run even further
-Over 30 Achievements
-High Score Online Leaderboards
Mars Smash trailer is available on youtube.
Mars Smash itself can be downloaded directly from Android Market and soon on iTunes app store.
About SixDead Entertainment
SixDead Entertainment is a new entertainment software company based in Montreal that develops and publishes video games. Founded in 2012, the company focus on creating well-designed and highly enjoyable entertainment games. We work hard to become well-respected makers of mobile games.
###