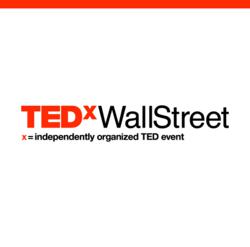 New York, NY (PRWEB) March 19, 2012
The first-ever TEDxWallStreet will be hosted at the New York Stock Exchange on March 30th, 2012. The half-day conference will focus on 'Redefining Success' in a challenging world. Carbon Members will join leaders and entrepreneurs from various industries to share innovative and compelling ideas.
"We are thrilled to host the first TEDxWallStreet at the New York Stock Exchange," said Duncan L. Niederauer, CEO, NYSE Euronext. "We share with TEDxWallStreet the value of open dialogue and the power of ideas, and we work to foster an environment where innovative thinking is transformed into focused solutions."
WL Ross & Co. is the event's Lead Sponsor. As the firm's Chairman, Wilbur Ross' unmatched experience in the turnaround business has consistently demonstrated the power of innovation, re-thinking and re-tooling for redefining success. "Wall Street is overwhelmed with data but has vast needs for the expertise and creativity which this TEDxWallStreet inaugural event will begin to address. We are delighted to help sponsor this important project," said Wilbur Ross.
TEDxWallStreet is an independently organized TED event that was conceived to provide a single platform and a global stage for the brightest, most inspiring minds in and around the Wall Street community.
Speakers at the TEDxWallStreet Conference include:

Alexa von Tobel, Founder and CEO of LearnVest
David S. Rose, CEO of Gust
Don Tapscott, Best-Selling Author, most recently of MacroWikinomics
Jeff Stewart, Founder and CEO of Lenddo
Jim Cramer, Host of CNBC's Mad Money
Matt Gould and Griffin Matthews, Creators and Performers of Witness Uganda: The Musical, Winner of the 2012 Richard Rodgers Award for Musical Theater
Michelle Rhee, Founder and CEO of StudentsFirst
Rahaf Harfoush, Digital Strategist and Author of Yes, We Did
Scott Shay, Chairman of the Board of Signature Bank
Sergio Fernandez de Cordova, Founder of Fuel Outdoor
A reception following the TEDxWallStreet event will be sponsored by Yahoo! Finance. The IDEA Lounge sponsor is Richards Kibbe & Orbe LLP, and the Technology and Website sponsor is Experience-Interaction. In addition to Carbon NYC, sponsors include Moss Inc., FTI Consulting, International Print Group, Stonegate Capital Partners, The Hybrid Group, Gar Wood Securities LLC, e2 Marketing, The OTC Space, The Financial Services Club, Paradigm Capital Group, Opalesque, Hedge Fund Association, and Covestor Ltd.
TEDxWallStreet will be live streamed online and all of the talks will be available for the greater TEDx audience consisting of millions around the world.
To learn more about this event and to apply for tickets, please visit w ww.tedxwallstreet.com
Carbon is a New York based invitation-only social network of international business leaders. Criteria for Membership are outstanding professional achievement and a demonstrated passion for non-work related pursuits, including the arts, philanthropy, technology, sports and leisure. The foundation of Carbon Membership is integrity and a commitment to actively participate in events and support other members professionally and personally. Carbon events give Members unique access to the best that New York City has to offer, while fostering personal and business relationships.
For inquiries, please contact:
Info(at)CarbonNYC(dot)com
Tel: 917-991-8243