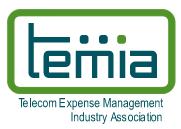 It is the ultimate opportunity for solution providers to discuss industry developments and network.
Westlake Village, CA (PRWEB) March 01, 2012
The Telecom Expense Management Industry Association, TEMIA, will host a reception with Heliview on the 13 of March. The reception for Solution Providers will feature a canal tour of Amsterdam, and meeting of solutions providers. The event will provide an exclusive opportunity for sponsors to meet and network before the Heliview Telecom Expense Management 2012 conference.
Over 100 conference participants will gather in Amsterdam on the 14 of March to learn the latest developments in Telecom Expense Management and Managed Mobility Services (MMS). The program features a global perspective on the industry. Participating firms are traveling from Europe and North America. Speakers will present the latest national and international developments, business cases, practical strategies and best practices.
Heliview Conferences and Training is organizing the conference Telecom Expense Management in the Arena in Amsterdam. Pleun Verstappen. conference producer, at Heliview Conferences and Training stated, "I'm glad that TEMIA and Heliview are and hosting this reception. It is the ultimate opportunity for all solution providers to discuss industry developments and network."
"Many companies struggle to understand and manage their cost of telecommunications, especially as more sophisticated mobile devices and services are being deployed" said Bram Cool, General Manager of Ezwim. "In Europe a growing number of companies are seeing the benefit of TEM to manage telecom assets and costs. Unfortunately, there is still not enough awareness in the market of the value TEM can bring. As a TEMIA member we look forward to participating in this reception and contributing to the effort to grow the market."
Philippe Lignac, MDSL sales director (TEM) commented: "We're particularly pleased to be sponsoring the Heliview Conference this year. We've seen steady growth in demand for TEM and MDSL's services in Europe recently and, following the very positive reception to our new Smart TEM solution earlier this month in the US, the conference will provide the perfect platform to launch Smart TEM to the EMEA market. "We're also looking forward to joining our colleagues at the TEMIA sessions beforehand, and taking part in what looks like a very interesting agenda".
James Price stated, "As TEMIA executive board president, and president of ICOMM Consulting, I am proud to join Heliview in helping promote TEM to the worldwide community. A proper understanding of the true value proposition of TEM, and better end-user knowledge of the available options to implement a TEM program, will help grow the TEM market and more effectively serve end-user organizations around the globe."
Joe Basili, managing director of TEMIA added, "I am delighted to join Heliview in hosting this reception, and support Heliview as a knowledge partner. This gathering shows how TEM, Managed Mobility Services and TEMIA are growing globally. It is great to see the power of collaboration as we work for the betterment of customers and maximize clients' investments."
Visit Telecom Expense Management 2012 http://tem.uk.heliview.nl to learn more about this conference and contact the reception organizers if you are a Solution Provider that is seeking to join us. This exclusive reception is limited to the space on the ship.
About TEMIA
The largest Telecom Expense Management service providers founded TEMIA, the Telecom Expense Management Industry Association, in 2006. Since that time, TEMIA has grown to 40 members with international corporate headquarters managing over $61 billion of telecom and data spend.
TEMIA's mission is to raise awareness and knowledge of the values and benefits of Telecom Expense Management TEM, Wireless Expense Management (WEM), Managed Mobility Services, (MMS) and Mobile Device Management (MDM) solutions, to improve the quality and value of these solutions through the development and promotion of open industry standards, and industry knowledge among Solutions Providers, business partners, telecom service providers, and enterprise clients.
For more information about TEMIA, visit http://www.temia.org.
About Heliview
Heliview was founded in 1983 and has since grown into a market leader in business-to-business information. It is a supplier of information to optimize business processes. Heliview first retrieves information from the supply side (market research) and provides other information on the demand side (conferences).
Heliview Conferences & Training Ltd is the organizer of conferences, trainings, events and trade shows. The conferences have a prominent place as a meeting and networking day for entrepreneurs, specialists and consultants from various sectors.
Heliview Research BV is an independent full-service market research specializing in research in the field of ICT, HRM, financial services, mobility and office. We perform both multi-client and single client studies and are thus a one-stop shopping point for all your market-related questions.
Heliview Professional Marketing Services Ltd focuses specifically on providing qualified business.
Heliview Consultancy BV is specialized in market intelligence and marketing consultancy. With considerable experience in the IT and Telecom sector support and advice Heliview Consultancy organizations in various market issues. Heliview Consultancy works closely with Heliview Research. Based on data mining, analysis and advanced presentations Heliview Consultancy partner for strategic and market-based advice.
###