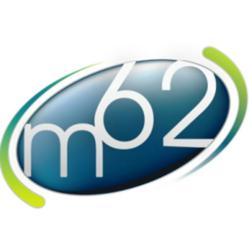 Liverpool, UK (PRWEB) March 07, 2012
m62 visualcommunications, the global leader in effective presentations, has announced that it has welcomed Duncan Cranmer, experienced sales, marketing and strategy professional, to its growing consultancy team.
In the past, Duncan has represented new and fast-growing worldwide IT companies, developing client relationships, distribution channels and partnerships. Duncan helps clients improve their short-listing ratios and new business sales win rates by assisting in the development of sales presentations and proposals. Duncan also worked on driving the development of the fastest-growing care providers operating within the NHS (National Health System), multiplying revenues by a factor of 25 over a seven year period.
Duncan's areas of expertise include winning large new business orders and helping organisations meet agreed strategic business objectives. He has experience in a broad range of sectors, and has a proven track record in assisting organisations improve their sales.
"I understand the incredible power of the killer presentation, and the importance of highly compelling value propositions," said Duncan. "m62 delivers beautiful, effective presentations, and my job is to make sure that clients' key sales messages are absolutely relevant to their audience, and that those messages are delivered to the very best of their team's ability."
Duncan will be working with m62 clients to improve the effectiveness of their educational and business presentations by conducting presentation workshops, providing detailed messaging services, and offering bid support on large-scale proposals.
About m62 visualcommunications
m62 is the global leader in effective presentations. Having produced over 10,000 presentations for clients around the world, m62 has developed Intellectual Property that has secured billions of dollars' worth of contract wins for clients. This approach, backed by one of the U.K.'s leading design teams, has culminated in m62 having an international reputation with global clients such as Ford, Hewlett-Packard and Microsoft. With services ranging from effective PowerPoint design to presentation skills training, m62 has helped clients close bids, secure investment, train employees, or simply blow the audience away.
To learn more, visit m62.net or call +44 (0)151 259 6262.