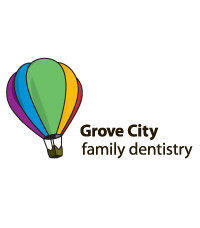 There is nothing more rewarding than changing a person's smile and improving their self-image."
(PRWEB) March 12, 2012
Grove City Family Dentistry, a leading dental office in the Columbus and surrounding areas, recognizes Dr. Paula Zimmerman for being the only Elite, general dentist, Invisalign provider in Ohio. Dr. Zimmerman's Elite status comes from years of experience straightening teeth. She is dedicated to superior results when it comes to transforming smiles.
"It is really an honor to be nationally recognized with this Elite Invisalign provider status," Dr. Zimmerman said. "I could not imagine there being a better, more fulfilling profession for me than dentistry. There is nothing more rewarding than changing a person's smile and improving their self-image."
Invisalign uses a series of invisible, removable, and comfortable aligners. Invisalign is made with 3-D computer imaging technology and has been proven effective; more than 70% of orthodontists in the US and Canada are certified to treat with Invisalign.
More and more adults, and teens, are choosing Invisalign to straighten their teeth. It's a healthy option because straighter teeth mean healthier teeth. In addition, aligners are clear and removable, so you can remove the aligners for special occasions, meetings, when you eat, and to brush and floss. Finally, the treatment costs about as much as regular braces without the hassle.
Although each case is unique, an average course of treatment with Invisalign is one year. To find out more about Dr. Zimmerman's Elite Invisalign status, and the Invisalign options available at Grove City Family Dentistry, call Grove City Family Dentistry at 614-875-2153 or visit http://www.gcfamdent.com.
About Grove City Family Dentistry
Our goal and policy is to treat our patients as we would treat our families. We will offer high-quality, friendly service in a gentle, caring atmosphere, right here in Grove City. Our patients are the heart of our practice and the reason we are here. At all times, our patients will be treated with respect, dignity and compassion. Being of service to our patients is the definition of our purpose and the mission of our practice.
As our office grows, we will continually strive to offer our patients the highest quality of care. We go to great lengths to offer quality family dentistry in Grove City, providing both general dentistry, as well as cosmetic dentistry. We offer the best quality cosmetic dentistry procedures in Columbus, including Invisalign, Invisalign Teen, CEREC and Zoom! Whitening. In order to continue to offer this level of commitment, we have extended hours to better fit your busy schedules. Grove City Family Dentistry retains excellent dentists to serve your dental needs.