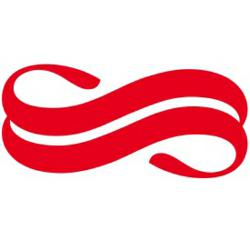 CXO Unplugged is dedicated to keeping content interesting, and not self-interested, and informative rather than promotional.
(PRWEB) March 06, 2012
There are plenty of technology blogs available today, but how many are providing industry news and trends by c-level IT executives for c-level IT executives? CXOUnplugged is designed to do just that.
"CXO Unplugged is dedicated to keeping content interesting, and not self-interested, and informative rather than promotional. With that in mind, regular visitors will see this blog grow into a collection of thoughts and views on the big technology and business issues – both well-established and emerging – and will reflect the priorities inherent in a range of senior executive and board level positions," Ian Cook, CEO of the Logicalis Group, said.
The IT industry blog offers a channel to share insights, ideas and perspectives that are shaped by Logicalis' interaction with well over 6,000 customers and partners worldwide, as well as the wider market. CXO Unplugged's purpose is not to educate though. According to Cook, the blog will cover technology issues from a boardroom perspective, which will give insight as to how boardrooms see the value of technology, including opportunities, threats, and how to respond appropriately.
In terms of topics, CXO Unplugged will cover everything from cloud computing and the rapid emergence of smart devices to privacy and regulatory issues. Followers of the blog will see a steady stream of new posts, but not more than one per week.
For more information, visit http://www.cxounplugged.com, and if you are interested in providing a guest post for CXO Unplugged, email suggestions(at)cxounplugged(dot)com. Follow Logicalis Global on Twitter, too.
About Logicalis
Logicalis is an international IT solutions and managed services provider with a breadth of knowledge and expertise in communications and collaboration; data centre and cloud services; and managed services.
With its international headquarters in the UK, Logicalis Group employs nearly 2,500 people worldwide, including highly trained service specialists who design, specify, deploy and manage complex ICT infrastructures and data centre solutions to meet the needs of over 6,000 corporate and public sector customers.
Logicalis partners with Cisco, HP, IBM and Microsoft on an international basis and has specialised solutions for enterprise and medium sized companies in the financial services, retail, manufacturing, and professional service sectors helping these companies benefit from cutting-edge technologies in a cost effective way. We also work with Service Providers and many public sector organisations in local government, education and healthcare.
The Logicalis Group has annualised revenues of over $1 billion, from operations in the UK, US, Germany, Latin America and Asia Pacific, and is fast establishing itself as one of the leading IT and Communications service providers, specialising in the areas of advanced technologies and services.