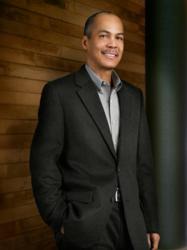 CellPort Technologies can provide very definitive data on drug transporters, which is now required by regulatory agencies such as the FDA. And the technology is exclusive to Absorption Systems.
Exton, PA (PRWEB) March 06, 2012
Absorption Systems, a world leader in drug transporters, announces the issuance of the third U.S. patent protecting intellectual property around its CellPort Technologies® portfolio of in vitro test systems. The new patent, number 8,110,398, covers its MRP2 knockdown cell line and extends the patent coverage on the company's transporter knockdown technology beyond patents previously issued in the U.S., Europe and Panama. Absorption Systems' proprietary, cell-based test systems enable drug developers to definitively predict the risk of clinical drug-drug interactions (DDIs) involving drug transporters.
Many drugs and their metabolites (breakdown products) are pumped from liver cells into the bile by the MRP2 transporter, for subsequent elimination from the body. If a person is taking two different drugs, both of which are pumped out of the liver by MRP2, they can interfere with each other's elimination, potentially causing liver toxicity. That's an example of one type of DDI.
DDIs often go unrecognized as the cause of unexpected side effects, therapeutic failure or death. The risk of DDIs is particularly high among the elderly, due to the fact that most elderly people take multiple medications. According to an article in the Journal of the American Medical Association, as many as 2.2 million older Americans are at risk of a major DDI, nearly all of which are preventable simply by avoiding potentially unsafe drug combinations. The FDA was sufficiently interested in Absorption Systems' knockdown technology that the agency helped fund its development through Small Business Innovation Research (SBIR) grants.
The newly patented in vitro test systems were conceived by Absorption Systems' Chief Scientist, Dr. Ismael Hidalgo, who leads the company's preclinical research and development, including collaborations with academic, industrial, and U.S. Food and Drug Administration (FDA) scientists. He said, "This patent further validates our commitment to develop better tools that predict clinical outcomes, improve drug safety, and save lives. CellPort Technologies can provide very definitive data on drug transporters, which is now required by regulatory agencies such as the FDA. And the technology is exclusive to Absorption Systems."
CellPort Technologies is a suite of cell lines designed to identify interactions between drugs and specific transport proteins. Drug transporters have been identified by regulatory agencies such as the FDA and the European Medicines Agency (EMA) as key mediators of DDIs.* Absorption Systems scientists created these test systems by using RNA interference to knock down the expression of one transporter at a time, in such a way that the resulting phenotypes are stable. By using the knockdown cells in parallel with the parental cells, it becomes very clear, by process of elimination, if a drug interacts with a particular transporter.
To learn more about CellPort Technologies and to view a video on the patented knockdown cell lines, visit http://www.absorption.com/cellport.
*The new FDA draft guidance on drug interaction studies is available at http://www.fda.gov/downloads/Drugs/GuidanceComplianceRegulatoryInformation/Guidances/UCM292362.pdf.
*EMA draft guideline on the investigation of drug interactions is available at http://www.ema.europa.eu/docs/en_GB/document_library/Scientific_guideline/2010/05/WC500090112.pdf.
*The influential International Transporter Consortium white paper on transporters and drug development is available at http://www.nature.com/nrd/journal/v9/n3/full/nrd3028.html.
About Absorption Systems
Absorption Systems, founded in 1996, assists pharmaceutical, biotechnology and medical device companies in identifying and overcoming ADMET (Absorption, Distribution, Metabolism, Excretion and Toxicity) barriers in the development of drugs, biologics and medical devices. The company's mission is to continually develop innovative research tools that can be used to accurately predict human outcomes or to explain unanticipated human outcomes when they occur. The CellPort Technologies® platform, a suite of human cell-based test systems for drug transporter characterization, exemplifies Absorption Systems' commitment to innovation and is soon to be an industry assay standard for in vitro drug interaction assessment. Absorption Systems has facilities near Philadelphia, PA, and in San Diego, CA, and serves customers throughout the world. For information on the company's comprehensive contract services and applied research programs, please visit http://www.absorption.com.