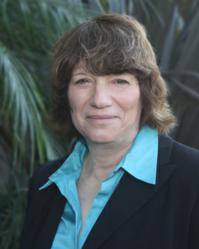 Tax Professionals can literally save the lives of taxpayers burdened with crushing tax debt
Los Angeles, CA (PRWEB) March 06, 2012
In recent years, several studies have found that financial debt, including tax debt, can negatively impact an individual's health. The stress of debt can result in ulcers, severe anxiety and depression, muscle tension and even heart attacks. In her discussions with thousands of tax resolution clients, Lesley A. Sive, Attorney at Law, has heard firsthand the despair and sometimes suicidal thoughts of numerous taxpayers who owe taxes they cannot pay off. These individuals state they feel depressed, are suffering from various medical problems and are often unable to function well, all symptoms confirming the findings of the research studies.
Tax professionals who work with people with existing tax debt or insufficient money to pay the current taxes they owe, find many of these individuals have simply stopped filing their tax returns. Their tax debt continues to grow as the IRS or State adds penalties and interest to the original tax compounding their tax problems. These taxpayers explain their intentions were to catch up on filing their past due returns and paying off their tax debt but they never did. Some have genuinely heartbreaking stories about how they ended up in debt. Others have just procrastinated and let their situation get increasingly worse year after year as a result of not filing returns or at least trying to pay the taxes they owe.
Once out of compliance with IRS and state tax regulations, many of these taxpayers state they don't open or respond to the letters they receive from the IRS or State requiring the filing of past due tax returns or the payment of taxes due. The IRS or State may start collection action against them by issuing levies and garnishments or filing liens against the taxpayer's personal and real property. As a result, these taxpayers often express fear of losing their homes, bank accounts and other assets to the IRS or State, or ending up in prison.
In choosing the right tax resolution professional to help you, Lesley A. Sive, Attorney at Law reminds taxpayers there are many disreputable tax relief providers and companies out there selling their services. Avoid anyone who promises a specific result upfront, such as obtaining a substantial decrease in your tax debt, or anyone who requires a large fee upfront before really evaluating your case. Question the tax professional carefully about his or her experience and qualifications. He or she should be an attorney, CPA or enrolled agent (EA). Ask about the kind of cases the provider has handled and the results he or she has obtained. Will the tax professional represent you aggressively and effectively before the IRS or State? Is the tax professional you will be working with readily available for questions and assistance? Also obtain testimonials or referrals from the tax professional before retaining his or her services.
Lesley A. Sive, Attorney at Law, is a 1985 graduate of Loyola Law School, Los Angeles and is a member of the State Bar of California. She has successfully resolved thousands of tax resolution cases across the United States involving payroll and sales tax, personal and corporate income tax and civil penalties, including trust fund recovery penalties. The resolutions she has obtained for her clients have included installment agreements, offers in compromises, penalty abatements, garnishment and levy releases, lien subordinations, discharges and withdrawals and innocent spouse petitions. She represents clients in audits, IRS and state tax appeal hearings and in the United States Tax Court.
For more information, or to obtain a no-cost consultation, contact Lesley A. Sive, Attorney at Law, at (310) 980-5798 or visit http://www.lesleysivetaxconsulting.com.