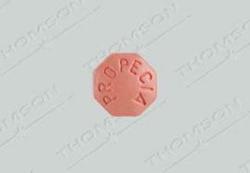 (PRWEB) March 02, 2012
The law firm of d'Oliveira & Associates, P.C. is currently informing men who have developed erectile dysfunction after using Propecia of their possible legal claims. d'Oliveira & Associates is working with some of the leading attorneys in the United States who are representing clients who have been injured by Propecia.
Propecia is a type of drug known as a 5-alpha reductase inhibitor (5-ARI). These types of drugs work by altering the hormone dihydrotestosterone (DHT). The change in the hormones reduces the occurrence of male pattern baldness, and also can be used to treat an enlarged prostate. The scientific name for the drug is finasteride, and it is marketed for hair loss under the brand name Propecia, and for an enlarged prostate under the name Proscar. Both Proscar and Propecia are manufactured by Merck, but variations on finasteride are also available through generic manufacturers under the names Avodart and Jalyn.
Source: http://www.ncbi.nlm.nih.gov/pubmed/21176115
Recent studies, including one published by Boston University researchers, suggest that the link between Propecia and erectile dysfunctions is greater than initially reported by Merck. In 2008, the drug company manufacturing Propecia and Proscar changed the drugs' labels to include sexual side effects, including erectile dysfunction, decreased libido, and problems with ejaculation. However, the warnings did not inform consumers that the sexual side effects can last long after the drug is discontinued, and can even be permanent.
Several lawsuits against Merck have already been filed by men who developed these serious, lasting side effects after taking Propecia. d'Oliveira & Associates, P.C. has recently begun a campaign alerting men about their legal options if they suffered a sexual side effect due to Propecia. d'Oliveira & Associates, P.C. is working with some of the leading lawyers in the United States who are handling these cases.
For more information about the awareness campaign regarding Propecia and erectile dysfunction, please call the law offices of d'Oliveira & Associates, P.C. toll-free at 1-800-992-6878 or visit Personal Injury Lawyer.