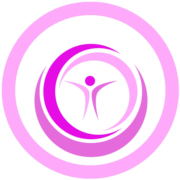 We strive to create a place for single mothers to feel a part of a larger community of women who are experiencing the challenges of single parenting.
Atlanta, GA (PRWEB) March 08, 2012
The newly redesigned, SingleMotherGrant.net is pleased to debut a new informative section aimed to provide relevant resources on what, where and how best to apply for grants for single mothers.
According to the 2010 U.S. Census Bureau, out of approximately 20 million single parents in the U.S, 73% are single mothers out of which one-third of them live in poverty with their children.
"Being a single mom has its own fair share of challenges. In today's economic condition, it wouldn't be difficult to imagine the plight of single motherhood," said Dawn Lee, co-editor of SingleMotherGrant.net.
"Single mothers face many challenges trying to to juggle full-time parenting with a full-time job. Granted, it is a lot easier to manage if there is a partner. But to manage it all alone on a single income may take a toll on them," Dawn, a single mother from Atlanta, GA, said. "Many are stuck in the cycle of poverty."
To help relieve the burdens of single parenting, different types of grants for single moms are made available to them and are "gifted" on the basis of financial hardship. These kind of free financial aid are offered from sources like the government, state, institutions or nonprofit organizations in the form of college grants, housing assistance, food stamps, low-cost insurance for their kids, etc.
The problem is, Dawn Lee added, "many are unaware of their options," and that's the aim of SingleMotherGrant.net – to educate and provide relevant resources on what, where and how best to apply for grants for single mothers.
The website is user-friendly and redesigned for easy navigation. Those looking for a specific kind of assistance could easily search for it under the various categories. The Financial Aid section covers Medicaid, Section 8 Housing Assistance, SNAP (Supplemental Nutrition Assistance Program), disability benefits and various other types of federal student loans.
Listed on the site are the different kinds of college grants and free scholarships oriented towards helping women attain a higher education degree so they could attain self-sufficiency after they graduate from college. Helpful information is also provided on how to apply for the Pell grant - a unique yet most popular grant by Uncle Sam that provides financially strapped college-bound moms the opportunity to go back to school.
Readers interested in learning about the latest news related to the issues facing single mothers may refer to the "Blog" section on the main page that offers up to date information on matters that are close to their hearts.
If you're a single mom struggling to cope with the stress of single mothering and in need of a helping hand, you're welcome to visit http://singlemothergrant.net and educate yourself on the types of free financial help you may be entitled to.
###