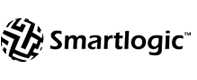 (PRWEB UK) 7 March 2012
Join speakers Smartlogic's Stuart Laurie and MarkLogic's Fernando Mesa for a free webinar on March 14th 2012, where they will discuss how to apply Content Intelligence to the problems of Big Data - datasets that grow so large that they become awkward to work with using on-hand database management tools - and the ensuing 'Content Sprawl' faced by enterprises, institutions and government departments today.
Entitled 'Smartlogic and MarkLogic: The Logical Combination to Analyse Big Data', the webinar will cover the following themes:

The challenge with the exponential growth of Big Data that businesses face today and the business value to extracting facts and insights from Big Data
What Content Intelligence solutions are and how to effectively use navigational taxonomies, ontologies and automated classification to extract facts and insights from your Big Data 
A MarkLogic-Smartlogic live demo of "The Logical Solution" in action
According to the International Data Corporation (IDC), the premier global provider of market intelligence, an estimated 1.8 zettabytes of digital data was created and copied in 2011. This is equivalent to over 200 billion two-hour long high-definition movies, which would take 47 million years to be played back to back.
Together, Laurie and Mesa will be exploring ways in which a sprawling mass of raw enterprise content can be turned into actionable information by infusing it with Content Intelligence in order to derive business value, advocating that this attention should be top of mind for all CIOs wishing to improve on enterprise efficiency.
Smartlogic's Semaphore Content Intelligent Platform extracts facts and insights from unstructured 'Big Data' giving organizations transparency into all content across the enterprise, irrespective of location and format, helping users pinpoint the most relevant information. Semaphore has a conceptual understanding of the underlying content and surrounds it with intelligence by enriching it with vocabularies and metadata so that it can be surfaced. Semaphore also augments the query by making it contextually rich and navigable resulting in unmatched precision and relevancy of results.
MarkLogic is an operational database that enables mission-critical Big Data Applications at any volume, in any structure, with any data. . MarkLogic makes information more valuable by continuously enriching the data; information silos are broken down and organisations can leverage data they could not access before, and make Big Data available to core operations in real-time.
Registration is now open online:
SESSION 1: REGISTER HERE http://go.smartlogic.com/l/5242/2012-02-23/89nh7
6am PDT | 9am EDT | 2pm GMT
SESSION 2: REGISTER HERE http://go.smartlogic.com/l/5242/2012-02-23/89nlk
10am PDT | 1pm EDT | 6pm GMT 
For those unable to make it to the live webinar a replay will made available shortly after the event. Register for the replay link here: http://go.smartlogic.com/l/5242/2012-02-23/89nlk
To see how Smartlogic's Semaphore works in practice, download a free copy of the case study 'Smartlogic Helps Ford Foundation Bring "Content Sprawl" Under Control & Boost Information Access' here (http://go.smartlogic.com/l/5242/2012-02-23/89n9k). The study reveals how the Ford Foundation successfully tamed its 'content sprawl' using Semaphore.
---ends---
About MarkLogic Corporation
MarkLogic leads the advancement of Big Data with the first operational database technology for mission-critical Big Data Applications. Customers trust MarkLogic to drive revenue and growth through Big Data Applications enabled by MarkLogic products, services, and partners. MarkLogic is a fast growing enterprise software company and ushers in a new era of Big Data by powering more than 500 of the world's most critical Big Data Applications in the public sector and Global 1000. Organizations around the world get to better decisions faster with MarkLogic.
MarkLogic is headquartered in Silicon Valley with field offices in Austin, Frankfurt, London, Tokyo, New York, and Washington D.C. For more information, please visit http://www.marklogic.com.
About Smartlogic – http://www.smartlogic.com
Smartlogic, The Content Intelligence Company.
Smartlogic's Semaphore is a Content Intelligence Platform which complements an organisation's investments in Enterprise Search, Business Intelligence and Content Management.
Semaphore provides effective, rapid and accurate control of, and access to, unstructured content with a speed, accuracy and intelligence not achievable today from existing systems – systems that are strained by soaring information volumes and more complex user requests
Semaphore endows these systems with capabilities, such as taxonomy & ontology management, automatic classification and contextual navigation, so that organisations can better find, organise, process, monetise, control and govern unstructured content.
Many hundreds of companies like NASA, Bank of America, AutoDesk, Occidental Petroleum, Ford Foundation, Pitney Bowes, The National Health Service, UBS, ABN AMRO, The Office of Public Sector Information, Yell.com and others use Smartlogic today.
· Media companies use Semaphore to improve the quality of their information feeds, boosting distribution, readership & subscriptions
· Government authorities use Semaphore to tag information according to their standards, for compliance, intelligence processing & citizen self-service
· Healthcare companies use Semaphore to boost the level of self-service and improve the quality of critical health information they provide to patients
· Investment banks use Semaphore to consolidate their information costs, better promote their primary research and automate information compliance.
· Online directories use Semaphore to increase their advertising revenues
· Corporate intranets & websites use Semaphore to boost their use and maximise their return on information assets.
· Information managers use Semaphore to manage their taxonomies and ontologies, classification schemes and records retention policies.
Contact details:
Smartlogic
Maya Natarajan VP Marketing
+ 1 408 213 9500
maya(dot)natarajan(at)smartlogic(dot)com
US    +1408 213 9500
UK +44 (0)203 176 4500