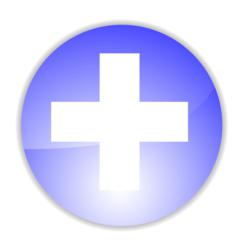 When considering marketing companies, shop around, all marketing companies are private businesses that are there to make profit
Basingstoke, UK (PRWEB UK) 20 March 2012
Medical marketing is a complex and varied process with many restrictions and legal guidelines to follow. Medical businesses are under pressure as much as any UK business to bring their spending down; however the danger is that the marketing message will be affected by the need to reduce costs. Marketing Quotes works with hundreds of marketing companies that have medical experience and offers some helpful advice to reduce marketing spend whilst seeking to strengthen the marketing message.
Tip Number 1 - When considering a marketing business (whether it is for website design work, PR coverage, advertising etc.) to use, selecting on that has experience in the medical sector is always advised. Marketing can be a fickle thing and often industry knowledge can have a big influence on a marketing message.
Tip Number 2 - When looking at different marketing companies (even for cost reduction purposes) it is always good to consider local agencies. Marketing is about communication, so the clearer the communication between medical client and marketing agency, the clearer the message to the end user.
Tip Number 3 - When considering marketing companies, shop around, all marketing companies are private businesses that are there to make profit. The need is therefore to look at different agencies and compare prices. Finding a great marketing company is important, but overpaying someone is not going to help the budget.
The main reason that medial businesses are spending so much with marketing companies is that most medical companies do not shop around and compare alternatives. Most have their preferred suppliers and stick with them, great for the marketing companies but bad for the medical companies. Indeed it does take time to review and look around, but if medical companies can save thousands of pounds (or tens of thousands), it may well be worth it (certainly if the marketing campaign can be improved at the same time).
Marketing Quotes has helped many medical businesses over the years to look at alternative marketing companies with medical experience and savings have been found without causing problems for the marketing message.
About Marketing Quotes - Marketing Quotes is a free service to UK businesses to help them get free advice and quotes from local marketing agencies. Marketing Quotes has a lot of experience in helping medical businesses to both find new marketing companies, and find cost savings in their current marketing campaigns.
###