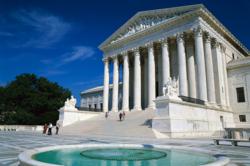 Asylum seekers are not looking for an asylum, just for a good place to live
Los Angeles, CA (PRWEB) March 21, 2012
According to a report released by Fronteras at the beginning of March, the number of Mexicans seeking political asylum in the U.S. has nearly doubled in the last year. Fronteras, a multimedia collaboration of radio stations, compared the U.S. Department of Justice Immigration Courts Asylum Statistics from 2010 and 2011, finding an increase of 2,900 applicants as a result of the country's drug war violence.
Mexico's staggering drug-related violence, destruction, loss of lives, torture and insecurity has inadvertently created a once-in-a-generation opportunity for hundreds of thousands of Mexicans who have well-founded fears of returning to Mexico because of these conditions. According to federal courts, the United Nations' Convention Against Torture is applicable to a Mexican fleeing drug violence. This class of people may be eligible for asylum and thus be on the path to U.S. citizenship.
The Center for Mexican Asylum Services ("CMAS"), a subsidiary of the Center for Immigration Services, is offering asylum document preparation services for Mexicans who have a credible fear of returning to Mexico due to drug-related violence, drug cartels, or the Mexican government's inability to protect its citizens from drug cartel violence. CMAS offers free counseling for any person who feels they might be eligible.
Asylum has already been granted to Mexicans with credible fear, as illustrated by the example of Jorge Luis Aguirre, a Mexican reporter whose story was told in a September 2010 article by Reuters.
Asylum applications carry with them many benefits, including the fact that there are no application fees payable to the USCIS (compare with $1,070 for marriage applications). Applicants can apply for work permits within 150 days, whether their applications are accepted or not. In addition, once an application is accepted, there are numerous organizations that offer assistance such as food, housing, education, or cash to the new asylees. For more information see http://www.uscis.gov, Office for Refugee Resettlement.
Legal minds have opined that Mexican immigrants with such credible fear of returning to Mexico need to apply as soon as possible, before legislation closes this loophole that may potentially enable hundreds of thousands of illegal Mexicans to obtain a path to citizenship.
###