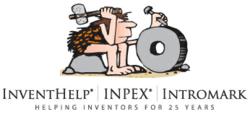 Pittsburgh, PA (PRWEB) March 02, 2012
InventHelp®, America's largest invention submission company, announces that one of its clients, an inventor from Missouri, has designed a colostomy belt that would add protection against leakage and odor. This invention is patented.
The "Safety Security Belt" unit would incorporate an absorbent pad similar to feminine-hygiene pads. This feature would help users to feel more self-assured when interacting in social situations. Ostomy patients could maintain their dignity without fear of embarrassment caused by odor and leakage.
The Safety Security Belt would consist of a modified ostomy belt that would be producible from stretchable fabric and incorporate a rectangular absorbent pad attached to its back side. The unit would measure approximately 23 to 40 inches and 8 inches wide. Hook-and-loop fasteners would be featured at opposite ends of the belt. A 4 to 6 inch long adhesive strip would be attached to one side of the belt. It would incorporate a circular opening to accommodate the stoma. To use, a patient would secure the unit over the stoma, attach the bag to the round opening and the adhesive patch, then wrap the belt around his or her waist, securing the hook-and-loop fastener strips. The pad would absorb any leakage or odor that may occur.
InventHelp® is attempting to submit the invention to companies for review. If substantial interest is expressed, the company will attempt to negotiate for a sale or royalties for the inventor. For more information, telephone Dept. 06-SLL-105 at (800) 851-6030.
Manufacturers interested in reviewing additional inventions and new product ideas can contact InventHelp's marketing partner Intromark by filling out an online request to review new product ideas here.
# # #