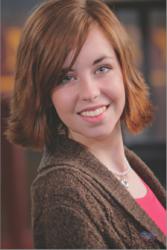 ...my goal is to raise up kids who love to learn by making education interesting...
Littleton, Colo. (PRWEB) March 06, 2012
Christian homeschool curriculum supplier Sonlight Curriculum, Ltd. just revealed the names of the 12 winners of its annual homeschool scholarship competition. Sonlight will award $88,000 in college scholarships over the next four years to these homeschool students.
The Christian homeschool curriculum supplier has awarded $876,500 to homeschool graduates from 14 countries and 33 states since the beginning of the college scholarship competition in 2000.
Award-winning young scientists, mathematicians, musicians, historians, athletes, linguists, three National Merit Finalists, and an Eagle Scout make up this diverse group of winners who range geographically from New Mexico to Malaysia.
They have all completed at least five Sonlight Core programs and demonstrated the "leadership, mission-mindedness, heart for learning, creativity and spiritual depth" Sonlight seeks to reward.
"While my goal is to raise up kids who love to learn by making education interesting, the result has been students of the highest caliber," said Sarita Holzmann, Sonlight's president and co-founder. "We choose from a field of bright and accomplished students who are already world-changers."
Sonlight is now accepting applications for the 2013 scholarships. Visit sonlight.com for more college scholarship information and read the stories behind these homeschool scholarship winners.
Sonlight Curriculum is a Christian homeschool curriculum company specializing in literature-based homeschool curriculum programs. Sonlight provides complete homeschool curriculum packages and individual resources for PreK-12. Sonlight is based in Littleton, Colorado and serves homeschoolers in over 150 countries worldwide.