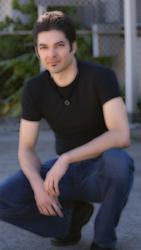 New Report: Dating Expert Details What to Say to Women
San Mateo, CA (PRWEB) March 06, 2012
Once a guy steels up his nerve to approach an interesting woman, there is often one seemingly insurmountable obstacle that frequently stops him dead in his tracks — what is he going to say to her once he has her attention? The answer is easier than most men think, says dating expert Carlos Xuma in a new report.
"Too many men place a heavy emphasis on just what they are going to say once they capture a woman's attention," Carlos Xuma says in his report on What to Say to Women. "The problem is that most guys overthink it and end up stammering or losing the courage to even spark a conversation."
Instead, Carlos Xuma advises in his report, men should never give themselves time to think about it and chicken out.
"It's called the three-second rule and it is covered in-depth in my report on Things to Say to Women, but it basically entails walking up to a woman within three seconds of noticing her," Xuma says.
Overcoming that approach anxiety is the first step, but the rest of What to Say to Women gives men examples of what to say after hello.
For instance, Xuma has men arm themselves with several different strategies to ensure they are never at a loss in what to say. One tip he gives is having men learn how to effectively ask a woman's opinion. Another successful strategy outlined in his report talks about the importance of a man having a really great story to tell.
"Every man has had something really interesting happen in his life that he can spin into a captivating story," Xuma says in his report. "Before he actually approaches a woman he is interested in, he should be practicing that story on everyone else he knows. He can try it on the butcher, the barista, whomever, until he is so comfortable telling that story he could tell it to Miss Universe without stammering."
Xuma outlines the best way to tell that story in his report. In addition, Xuma teaches men how to pick topics of conversation based on the environment. In other words, strike up a conversation based on something they see in the room or a situation they are observing. This ability to think on their feet and know what to say to women in any situation makes a man successful in the dating arena, Xuma says.
Xuma has spent years teaching hundreds of men flirting tips for guys and has been a dating expert and attraction adviser for more than 10 years. He has appeared on ABC and CBS television, as well as Playboy radio. He's the author of The Bad Boy Formula, Secrets of the Alpha Male, the Girlfriend Training Program, and numerous other books and articles. He has also been recognized for his work sharing dating advice for guys and teaching men what to say to women.
For more information, visit Carlos Xuma's website at http://www.carlosxuma.com.
# # #