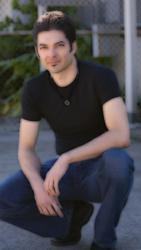 Dating Expert Reveals Attract Women Secrets in New Guide
San Mateo, CA (PRWEB) March 08, 2012
"Even nice guys can emulate qualities that make the so-called jerks attractive to women, while still maintaining their overall sense of decency and integrity," Xuma explains in his new report that details attract women secrets.
The first step is for men to look at what traits and behaviors jerks exhibit and then figure out which ones they should adopt, Xuma says.
"The guide on attract women secrets points out that many qualities women like about jerks are actually characteristics that even the nicest man can incorporate into his personality," Xuma says.
For instance, a man who is called a jerk is usually a man who doesn't care what other people think about him, Xuma says.
"Is there really anything wrong with that? No. It's okay for a man to have enough self-confidence that he doesn't care what others think about him. He's not a people pleaser. The difference is that a nice guy can emulate this trait, keeping in mind that not carrying what other people think does not entail hurting anyone else."
In other words, men still need to have respect for other's emotions and feelings, but they don't need to try to adapt their behavior so others approve and like them.
"The guy who is typically labeled a jerk doesn't need or seek approval from others," Xuma says. "That's a little confusing, which is why that concept is considered one of the attract women secrets. It sometimes intimidates other people when they are around someone who is that confident and sure of himself. The jerk is very clear in broadcasting that he doesn't need anyone else. Maybe men think he's a jerk because secretly they admire that confidence. While women openly admire it and are attracted to it."
Explanation of what women want is just one of the secrets Xuma reveals in his guide "Attract Women Secrets." Other tips and techniques also explain what women want and how men can answer those needs, Xuma says.
Xuma has spent years teaching hundreds of men flirting tips for guys and has been a dating expert and attraction adviser for more than 10 years. He has appeared on ABC and CBS television, as well as Playboy radio. He's the author of The Bad Boy Formula, Secrets of the Alpha Male, the Girlfriend Training Program, and numerous other books and articles. He has also been recognized for his work sharing attract women secrets and ways guys can attract girls.
For more information, visit Carlos Xuma's website at http://www.alphaconfidence.com
###