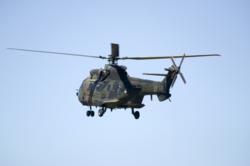 ..it does take a special kind of PR agency to do PR for defense companies.
Basingstoke, UK (PRWEB UK) 3 March 2012
Public relations has been known for a long time to be a successful and profitable form of marketing; however a defense contractor that approached Marketing Quotes in December has just given feedback to support this. After just three short months, the media coverage that the defense business received has already shown great results for their exposure in the defense sector.
Initially the defense company approached marketing quotes asking for help in finding a local PR agency; not having used PR in the past they were skeptical about how public relations works and whether media exposure would help. However they were pleasantly surprised with the results in such a short time period.
Anne Richards (who works with many clients of Marketing Quotes in the defense industry) commented 'it is always great to hear about how clients find our service successful. It is all about the right match though, as there are thousands of PR companies around the UK, finding one that knows your industry and can deliver results is hard - unless you use a price comparison site like ours to save time.'
A representative from the defense company added 'we did appreciate that Marketing Quotes were quick to find us a few PR agencies and as Christmas was looming, we did appoint one quickly - happily they were spot on and had a good background in the defense industry in the UK. The defense industry is unique and it does take a special kind of PR agency to do PR for defense companies'.
The UK defense industry is very wide and diverse, covering a variety of areas of both strategic and homeland defense, as such a PR agency does need to have a specialist knowledge of how the defense sector functions and good contacts within defense media publications.
About Marketing Quotes - Marketing Quotes is a free service to help UK businesses in the defense industry to reduce costs for PR and find experienced PR agencies that know the defense sector.