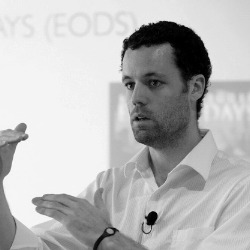 Melbourne, Australia (PRWEB) March 01, 2012
Is brand recognition vital for business success? Is it necessary for all entrepreneurs to establish their brand in order to gain customers? What is branding? Do you market your brand or your service? In the marketing podcast PreneurCast's latest episode, Pete and Dom have a candid discussion about branding.
Dom shares with Pete that he recently has been shifting his focus from the business of media production to a bit more of 'the individual' in his own right. His goal now is to focus more on a personal brand versus the product or service he's known for. Dom puts Pete on the spot and asks how to differentiate the two because there are some people that are 'brands' and people that are 'people'?
Pete doesn't hold back and states this is a rabbit hole with lots of tunnels coming off it. The first lesson that Pete shares with Dom is that you can't be everything to everybody or your business will go nowhere. The goal is to be 'boutique' and be known as the market leader around the topic you are known for.
Pete explains what branding is and how it ties in with marketing. Dom has a light bulb moment and ties branding in with the Preneur Hierarchy, which was discussed a few shows ago. Listeners are taught how to look at their social media campaigns when it comes to direct response – Twitter and Facebook.
Another lesson that is shared with the marketing podcast's listeners is to look at their current marketing, make sure that the focus is a call-to-action regarding their product or service, and then to talk about the benefits of their product or service as a reason to take action.
To listen to the complete podcast, be sure to tune in - http://www.preneurmedia.tv/PreneurCast/PreneurCast-042-branding-is-a-by-product/.
Listeners can subscribe to the podcast in iTunes or PreneurMedia.tv. PreneurCast airs every week.
About PreneurCast Hosts
Pete Williams
Pete is an entrepreneur, internet marketer, speaker and author. At 21, he sold Australia's version of the Yankee Stadium, the Melbourne Cricket Ground, for under $500. He went on to write a number of books (How to Turn Your Million-Dollar Idea Into a Reality, Media Strategies for Internet Marketers, The Ultimate Press Release Swipe File and It's Not About the Product) and create a bunch of companies (Infiniti Telecommunications, On Hold Advertising, Simply Headsets and Preneur Group to name a few). He's also an avid outdoor adventurer. He completed this year's Ironman Western Australia in under 12 hours.
About Dom Goucher
Dom currently lives in a small holiday town on the east coast of Spain with his partner, Keavy, and their three kittens: Meg, Mog and Blue. He's self-employed and has been a Technical Solutions Consultant for Xerox. He has a background in print production and online media production, and has been a photographer and technical trainer for creative software such as Photoshop, Illustrator, InDesign, Dreamweaver, Flash and FinalCut. Somewhere in a box, he has a degree in Computer Science too. He specializes in ScreenFlow and screencasting, and also does transcription, ebook creation, training course design and implementation.
###