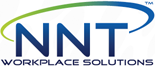 NNT achieves 38% growth in the first quarter of its 2012 financial year
London (PRWEB UK) 1 March 2012
NNT Ltd, a global provider of PCI DSS and general data security and compliance solutions, today announces that it has achieved impressive revenue growth of 38% in the first quarter of its 2012 financial year compared to the same period a year earlier. The positive results hold further significance since 66% of the revenue was generated from new business customers such as Ryanair, Johnson Cleaners, Ford Retail, Rayonier (not to be confused with Ryanair!) and nxGen Payment Service who have turned to NNT to help them protect their systems and sensitive credit card data under their PCI DSS obligations and to manage their wider data security needs.
"The success of NNT shows there are real opportunities for vendors in the PCI DSS and data security market, if they are willing to look outside the usual parameters," comments Russell Willcox, Chairman at NNT. "The focus for organisations is no longer just on PCI and the need to secure payment transactions. There is a wider concern around data security in general, particularly the threat of malware and zero day attacks, and the length of time it takes companies to identify and deal with the consequences of the breach. Companies are beginning to understand that File Integrity Monitoring and SIEM (security information and event management) technologies, which protect their credit card transactional data, can be extended to safely guard against general data security threats and breaches."
Another contributing factor to NNT's success is the UK head quartered company's on-going commitment to the North American marketplace with the addition of Bart Lewis. Lewis, a Maryland based Sales Manager, previously at Xecunet, LLC, will be primarily responsible for identifying North American based opportunities and has been brought on board to spearhead the drive for continued expansion in North America through both direct and in-direct channels.
To further support the company's continued growth, NNT has recruited Will Gray as its Vice President of Sales and Rachel Edwards as its Vice President of Marketing. Both of these new senior hires are UK based and will be responsible for developing and driving the global go-to-market strategy for their respective teams. Prior to joining NNT, Gray held a sales management role at Satisnet, the data security software solutions provider and premier partner to leading players such as Tripwire and Q1Labs, and Edwards was the EMEA Marketing Director at global enterprise software provider, CDC Software.
Willcox concludes, "We are aggressively recruiting individuals with the kind of drive, expertise and customer focus that defines our culture. Each individual brings a broad range of skills and experience in their chosen disciplines, as well as a wealth of knowledge about the software environment and the data security and PCI compliance marketplace.Their input over the past few months has been invaluable and even with the on-going economic turmoil, 2012 is shaping up to be a good year for NNT."
About NNT
NNT is a global provider of PCI DSS and general data security and compliance solutions. As both a software manufacturer and security services provider, we are firmly focused on helping organisations protect their sensitive data against security threats and network breaches in the most efficient and cost effective manner.
NNT solutions are straightforward to use and offer exceptional value for money, making it easy and affordable for organisations of any size to achieve and retain compliance at all times. Each product has the guidelines of the PCI DSS at its core, which can then be tailored to suit any internal best practice or external compliance initiative.
###