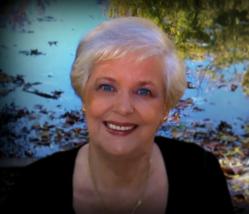 Without a strong family foundation, many do not reach their full potential as adults.
NASHVILLE, Tenn. (PRWEB) March 01, 2012
Do experiences and people from your childhood influence your behavior or personality as an adult? Janice Cobb would say, "Yes, many events and memories from childhood are foundations for who we become as adults." In her new book, "A Perfect Dwelling Place", Cobb has fictionalized a collection of stories her mother shared in her final years.
"I wrote the book not only to keep her memory and teachings alive, but to help others to see that the strongest impressions are made through family structure and bonding," Cobb says. "Without a strong family foundation, many do not reach their full potential as adults. We can't let those important morals and narratives die with our relatives. They are our lifelines to our personal histories and future success."
Looking back at her educational experience working with children in the classroom, Cobb believes every student would fare better with continuous and positive family connections. Research done by the Centers for Disease Control (CDC) shows that children and adolescents are less likely to engage in at-risk behaviors when there are healthy ties to one's family. "A Perfect Dwelling Place" is meant to demonstrate to other families that they can document their histories in a very real way. Also, "A Perfect Dwelling Place" clearly illustrates that learning is an ongoing process as a child grows and develops.
The book now serves as historical documentation for Cobb and future generations of her family. Through her mother's narrative, Cobb looks back positively and fondly on shared moments of her life that were especially dramatic. In the book, the reader experiences the impact of war, rampant diseases, racial tensions, and economic hardships on a child and her family. In reflection, the main character and her daughter discover how one's circle of influence drastically affects who they become as adults.
About the Author:
Janice Cobb, born and raised in Memphis, Tennessee, received her undergraduate and graduate degrees from the University of Memphis. Cobb taught in the Memphis City Schools CLUE program and became the consultant for gifted education at the Tennessee State Department of Education. She lives in Nashville, Tennessee.
WestBow Press is a strategic self-publishing alliance of Thomas Nelson, Inc., the world's largest Christian publisher, and Author Solutions, Inc. (ASI) — the world leader in the popular self-publishing industry segment. Through this partnership, authors benefit from the rich publishing heritage of Thomas Nelson and the speed-to-market advantages of the ASI self-publishing model. Titles published through WestBow Press are evaluated for sales potential and considered for publication under the Thomas Nelson imprint. Thomas Nelson, Inc. continues to "inspire the world" with distribution of products in more than 100 countries worldwide. For more information, or to start publishing today, visit http://www.westbowpress.com or call (866)-928-1240. Follow us @westbowpress on Twitter for the latest news.
###